17-year-old driver dies after crashing SUV on I-494 in Mendota Heights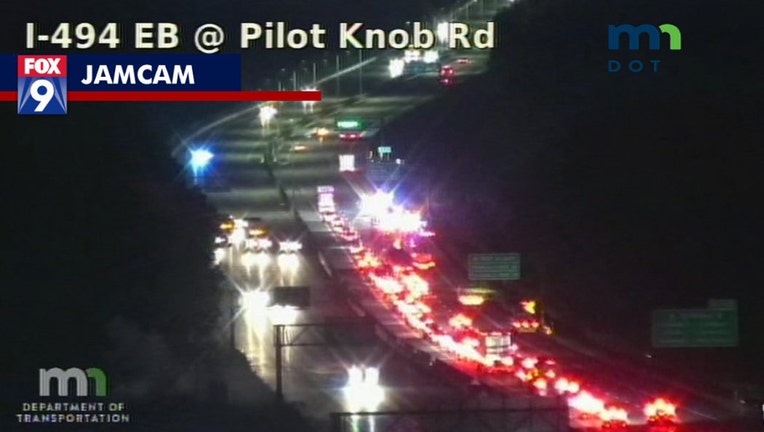 MENDOTA HEIGHTS, Minn. (FOX 9) - The Minnesota State Patrol is investigating a crash on Interstate 494 in Mendota Heights that left a 17-year-old girl dead early Thursday morning. 
The crash occurred around 4 a.m. on westbound I-494 just west of Pilot Knob Road. According to the State Patrol report, the teenager was driving a 2017 Dodge Journey when she left the road, entering a ditch and crashing into the guardrail. The SUV then rolled onto its side and struck a pole. 
The victim's identity has not been released. 
The right and center lanes of I-494 were closed for a short period of time.