St. Paul police seize 2 guns, arrest 5 including teenager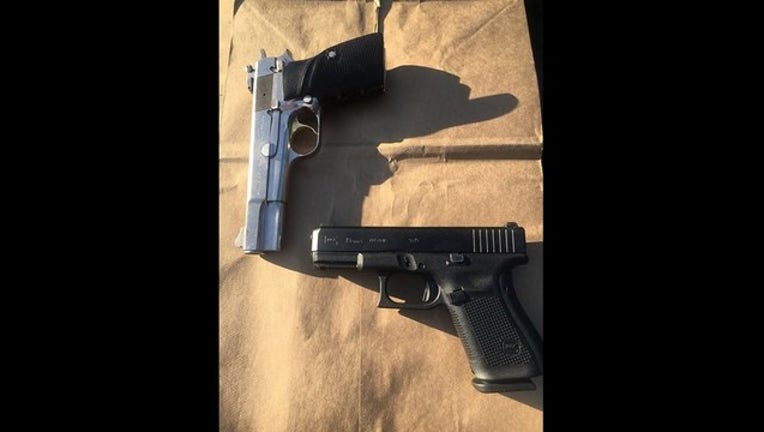 article
ST. PAUL, Minn. (KMSP) - St. Paul police officers arrested five men and a teenage boy after they found them in possession of two loaded guns and ammunition Monday night.
Police responded to a report of suspicious activity in the Snelling/Midway area where they found the four men and the teenager with the guns.
All five were arrested for crimes ranging from possession of a pistol without a permit, to felony possession of marijuana, to possession of ammunition by an ineligible.
As a result, the two guns were taken off the streets.