Space-pod style hotel rooms going to $12 a night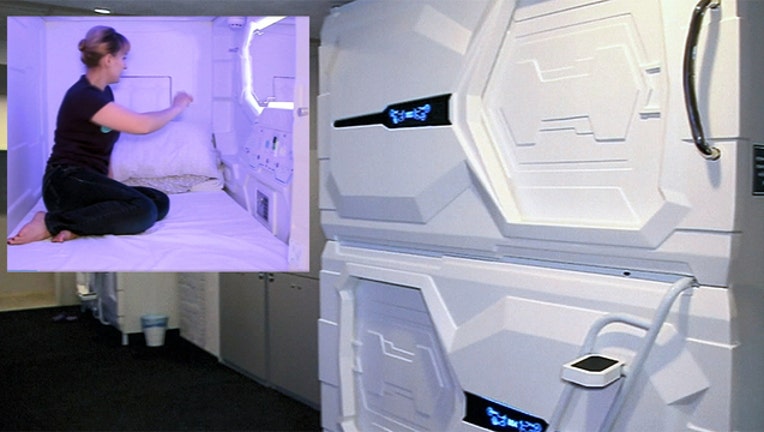 article
YEKATERINBURG, Russia - It's a small world for a big event coming to Russia.  
World Cup soccer fans can book capsules at a hotel in the city of Yekaterinburg. The space-pod style rooms are well lit and have some amenities, including a television, air-conditioning and a safe.
A dozen rooms are available and some even have room for two people. The hotel director says guest reviews are great with most saying they didn't feel cramped in the small quarters due to the lights and mirrors.  It cost just 12 dollars a night for a capsule with TV, which is a lot cheaper than an average hotel.  
Russia will host the World Cup from June 14 to July 15 in 12 stadiums across the country including Moscow, Saint Petersburg and Sochi.