Source: Brown College to be temporary site for Minnehaha Academy Upper School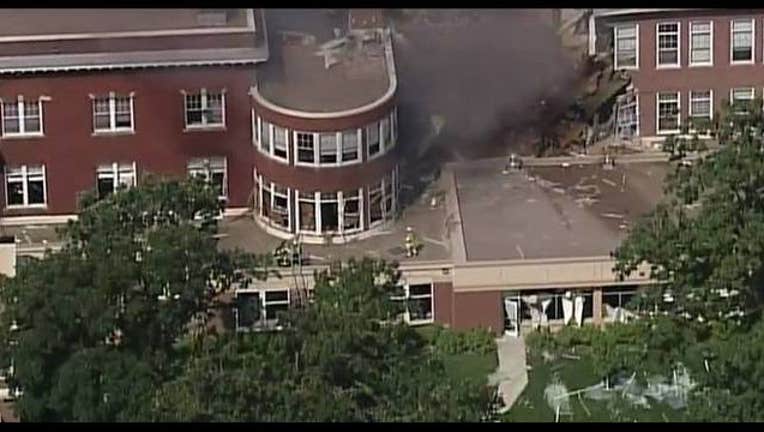 MINNEAPOLIS (KMSP) - According to an email obtained by Fox 9, Minnehaha Academy is in the process of finalizing a lease for a temporary site for its Upper School, which was heavily damaged in a natural gas explosion.
A source told Fox 9, Brown College in Mendota Heights will be the Upper School's temporary home School for the 2017-2018 school year.
In an email sent to students' parents, Minnehaha Academy President Donna Harris explained the school plans to have a signed lease by Thursday. School leaders are planning to use pods for administrative staff offices, but not as classrooms.
"There are many legal and logistical items to work out in this complex transaction and so I ask for your prayers, patience and loyalty during this time," wrote Harris in the email. "I want to personally assure you that your child(ren) will have an exceptional school year in our new space."
Harris told parents to look for an email on Thursday for more updates.