Social media campaign inspires school lunch payment donations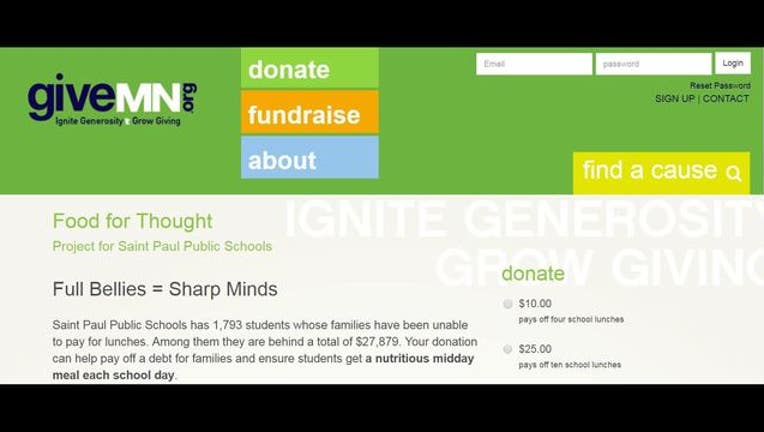 article
ST. PAUL, Minn. (KMSP) - A growing social media campaign to donate money to pay off overdue student lunch accounts led St. Paul Public Schools to creating an online donation page.
According to the SPPS Interim Communications Director Toya Stewart Downey, the district received "many, many" phone calls from people willing to donate.
"This was not something the district started on its own accord, but rather because of the calls from people who wanted to help," wrote Downey in an email. "And because there are rules that govern how schools and districts can accept funds, we need to act fast."
The district set up a page through GiveMN.org to collect donations at this link.
According to the page, the district has 1,793 students whose families who are unable to pay their school lunch accounts. Collectively, that debt equals $27,879.
People have also donated to Minneapolis Public Schools for the same cause at this link.