Singer-songwriter Bobby Caldwell dies at 71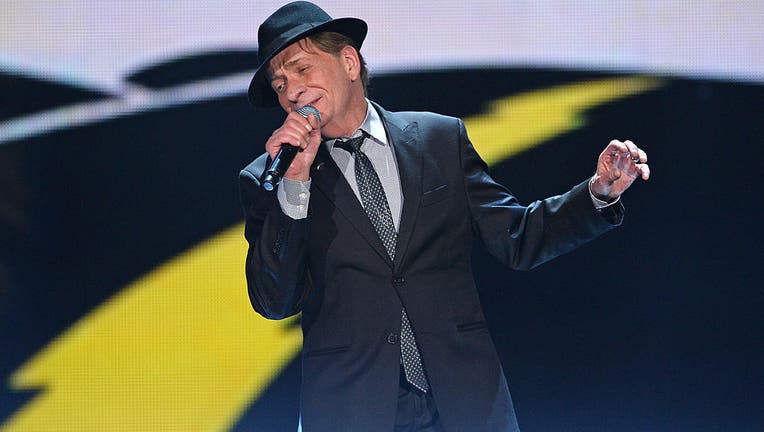 article
Singer-songwriter Bobby Caldwell died at the age of 71. 
According to TMZ, Caldwell died in his sleep Tuesday night at his New Jersey home. The outlet further reported that Caldwell had difficulty walking for the past five years and suffered from neuropathy after a bad reaction from a prescription drug to treat a torn tendon in his ankle. 
His most popular song, "What You Won't Do For Love," hit the Billboard Hot 100 top 10 when it was released. The song has been sampled or covered more than 100 times, according to Caldwell's website.
RELATED: Kobe Bryant's prints to be unveiled in heart of Hollywood outside TCL Chinese Theatre
"Bobby passed away here at home," his wife, Mary, tweeted on his Twitter account. "I held him tight in my arms as he left us. I am forever heartbroken. Thanks to all of you for your many prayers over the years. He had been "FLOXED," it took his health over the last 6 years and 2 months. Rest with God, my Love."
According to Regenerative Medicine LA, "floxed" is when the "body has suffered from mitochondrial damage and oxidative stress due to an adverse effect from a fluoroquinolone antibiotic. The term floxed in many can feel like a bomb going off in their body with new symptoms appearing daily for the first 90 days."
Born in New York and raised in Miami, Caldwell was the son of singers who hosted a musical variety TV show called "Suppertime." A multi-instrumentalist, he began performing professionally at 17, and got his break playing guitar in Little Richard's band in the early 1970s. In the mid '70s, Caldwell played in various bar bands in Los Angeles before landing a solo record deal.
Caldwell would never have a hit that came close in prominence to "What You Won't Do for Love," but he released several respected albums, including 1980s "Cat in The Hat" — on which he appeared prominently on the cover wearing a fedora — and 1982's "Carry On," on which he was his own producer and played all the instruments.
His song "Open Your Eyes" from "Cat in The Hat" was covered by John Legend and sampled by Common on his Grammy-nominated 2000 single "The Light."
In the 1990s, Caldwell shifted to recording and performing American standards, including songs made popular by Frank Sinatra and Nat King Cole, he loved in his youth.
Caldwell released what would be his last album, "Cool Uncle," in 2015.
Several celebrities have posted their condolences on social media. 
RELATED: Lindsay Lohan expecting 1st child: 'blessed and excited'
"I'm so sad to hear this," actress Holly Robinson Peete tweeted. "is music was top-tier and What You Won't Do For Love was one of my all time favorite songs… "
In addition to Mary, his wife of 19 years, Caldwell is survived by daughters Lauren and Tessa and stepdaughter Katie.
The Associatd Pres and FOX News contributed to this report. This story was reported from Los Angeles.