Shocking! IHOP comes clean about IHOb name change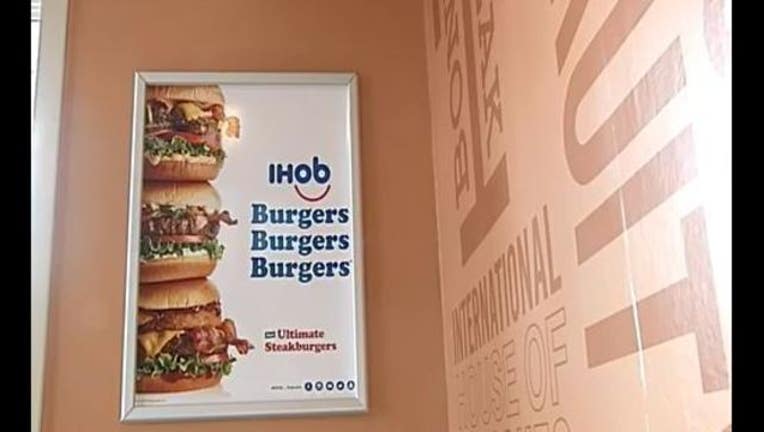 article
NEW YORK, NY - NEW YORK (AP) - IHOP has come clean.
The pancake chain has acknowledged that a name change announced last month was just a publicity stunt to promote its hamburger menu.
The company best known for its breakfasts already had burgers on the menu but had started using the IHOb name on social media, its website and for in-store promotions to draw attention to a new line of burgers made of Black Angus ground beef.
On Monday, it was back on social media, this time to promote a pancake deal tied to IHOP's 60th birthday.
On Twitter, the company said, "That's right, IHOP! We'd never turn our back on pancakes (except for that time we faked it to promote our new burgers)."