Sheriff: Wisconsin fugitive left note he was heading to Boundary Waters in Minnesota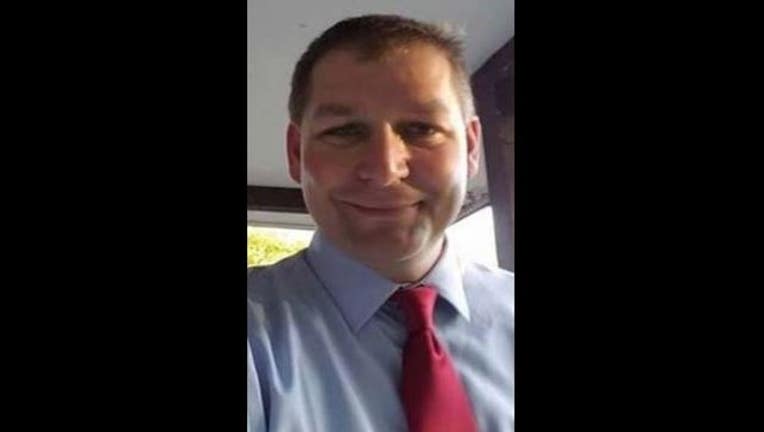 article
EAGLE, Wis. (KMSP) - A Wisconsin fugitive considered "armed and dangerous" apparently broke into a cabin in Trempealeau County on the night of June 7 and left behind a note that he would be traveling to the Boundary Waters wilderness area in Minnesota.
Jonathan Pogreba, 43, is wanted Waukesha County in connection with a domestic incident in Eagle, Wisconsin on June 5. Family members exchanged gunfire, but no one was injured, according to the Waukesha County Sheriff's Office. The sheriff's office has a felony warrant for Pogreba with a $100,000 cash bail.
Investigators believe Pogreba stole a 2015 white BMW 328xi, four-door sedan with Wisconsin license plate 128YCW from a home a mile south of where the incident occurred. Prior to the Trempealeau County burglary report, he was believed to be headed to the La Crosse area or possibly Minnesota, where he is known to have acquaintances.  
On the evening of June 7, the Waukesha County Sheriff's Office was notified by the Trempealeau County Sheriff's Office that they believed Pogreba broke into a hunting cabin in the town of Preston, southeast of the city of Blair. The caller, a neighbor to the property, reported that he talked to the owner of the cabin and was told that no one should be there.
The owner of the cabin is related to Jonathan Pogreba and does not live in Trempealeau County. Sheriff's deputies and the Blair Police Department responded to the cabin in Preston and found that someone broke into the cabin and it appeared that they have since moved on. 
Based on the evidence, the Waukesha County Sheriff's Office believe the person that broke into the cabin was Jonathan Pogreba. There was a small amount of blood left at the cabin so he may be injured. A note was left at the cabin said he took the plates off the white BMW that he was driving and would be heading to the BWCA in Minnesota, where he would leave the car and move out on foot.
Pogreba is still believed to be armed and dangerous and should not be approached. Anyone who has seen the stolen vehicle or has any information on Pogreba's whereabouts is asked to call the tip line at 262-896-8139, contact their local police department or contact the Waukesha County Communication Center at 262-446-5070.