'She was a driving force': Thief River Falls woman remembered for impact on emergency response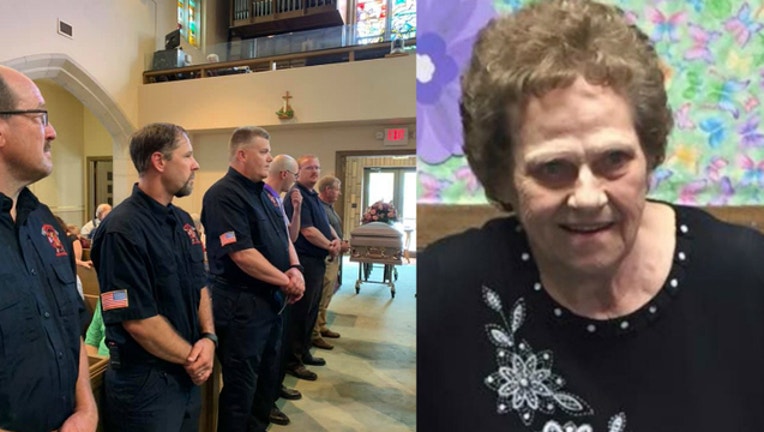 article
THIEF RIVER FALLS, Minn. (FOX 9) - The Thief River Falls community is remembering the life of an 86-year-old woman, who made it her mission to help save lives after a defibrillator revived her nearly two decades ago.
Ferne Bruggeman passed away on Sunday at Sanford Hospital, according to Johnson Funeral Service. Friday morning, loved ones and friends gathered for her funeral service. Among them were members of the Thief River Falls Volunteer Fire Department, whom she formed a close bond with over the years.
"She was a one-of-a-kind," said Chief Mary Semanko. "Could be kind of a drill sergeant to keep people going, but she was a real teddy bear too."
In 2001, Bruggeman suffered a heart attack and was saved by the only defibrillator in an emergency vehicle in the area. After that close call, she decided to hold a fundraiser to equip all police squads, and later the fire department, with defibrillators.
"She raised awareness and was a driving force. She really became known far and wide, letting people know these things really save lives," said Chief Semanko.
As a longtime cook at the American Legion and owner of a catering business, Bruggeman was involved in countless community events. When helping with fundraisers for the fire department, Semanko says she would enlist the firefighters' help for food prep - specifically the potatoes.
"If she didn't like how you were peeling them, she wasn't afraid to take the knife out of your hand and give you a quick lesson," said Chief Semanko with a laugh.
From her kitchen skills to helping save lives, Semanko says Bruggeman ​​​​​​​left a lasting legacy with her community.
"She was special to a lot of people," he said. "She will be missed."