Saturday's weather is all about location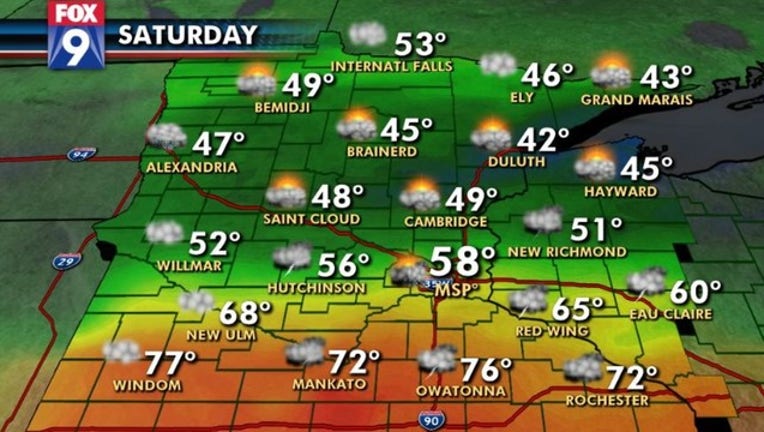 article
(FOX 9) - This weekend's weather will feature the haves and the have nots. 
Temperatures will vary wildly across the state with warm, humid weather in southern Minnesota and cold, damp weather up north. 
The metro will also feature about a 10 degree swing from its northside to southside with parts of the southern metro seeing highs in the low 60s while the northern metro will only get to the low 50s.