Russian missiles target cities across Ukraine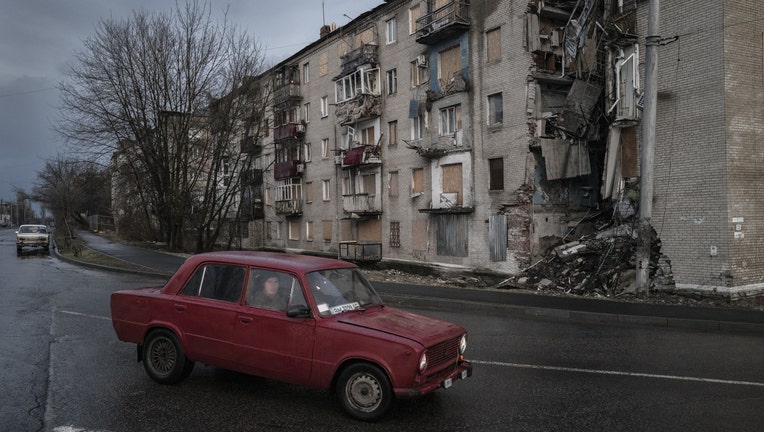 article
KYIV, Ukraine - Russia unleashed a massive missile barrage on cities across Ukraine early Thursday, targeting energy infrastructure facilities and hitting some residential buildings, Ukrainian officials and media said. 
Air raid sirens wailed all over Ukraine, including the capital, Kyiv, for at least five hours in the early morning hours. It was the first such missile attack in three weeks. Ukrainian media said air defense systems were activated in multiple regions.
Kharkiv Gov. Oleh Syniehubov said there have been 15 strikes on the city of Kharkiv and the outlying northeastern region, and residential buildings were hit. He promised to reveal more details about the scale of the damage or any casualties in Ukraine's second-largest city.
"Objects of critical infrastructure is again in the crosshairs of the occupants," he said in a Telegram post. 
The governor of the southern Odesa region, Maksym Marchenko, also reported strikes on Odesa, saying that energy facilities and residential buildings were hit. 
"The second wave is expected right now, so I ask the residents of the region to stay in shelters!" Marchenko wrote on Telegram, saying the region was hit with a "massive missile attack."
Air raid sirens sounded during the night across Kyiv, and residents in the capital were jolted out of bed by at least one loud explosion. It was not immediately what, if anything, was hit.
More explosions were reported in the northern city of Chernihiv and the western Lviv region, as well as in the cities of Dnipro, Lutsk and Rivne.
Russia has been hitting Ukraine with these massive missile attacks since last October. Initially, the barrages targeting the country's energy infrastructure took place weekly, plunging the entire cities into darkness, but became more spread out in time, with commentators speculating that Moscow may be saving up ammunition.
The last massive barrage took place on Feb. 16.
SEE ALSO: UN approves resolution calling for Russia to leave Ukraine