Roadside cleanup crews warned about bottles used for meth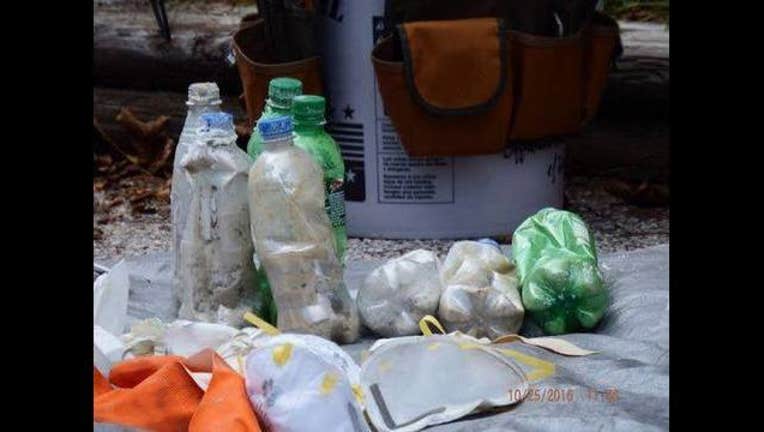 article
(KMSP) - Officials are warning anyone involved in roadside cleanup projects to take caution if they encounter capped soda or sports drink bottles or soda bottles with straws in the caps that have an unusual looking substance inside. 
The bottles are used by people who use the "shake and bake" method to manufacture methamphetamine, according to the Dodge County Sheriff's Office. 
Once the users obtain their meth product, they oftentimes leave the bottles in roadside ditches, authorities said. If the bottles are opened and the chemicals become exposed to oxygen, they risk exploding and causing injury or death. 
Cleanup crews should not touch bottles that were potentially used to manufacture meth and should notify law enforcement immediately.