Prosecutors seek aggravated sentence against Derrick Thompson
MINNEAPOLIS (FOX 9) - Hennepin County Attorney Mary Moriarty has filed a notice to seek an aggravated sentence if Derrick Thompson is found guilty in the fatal crash that killed five young women in Minneapolis.
Thompson is charged with 10 counts of criminal vehicular homicide, which each carries a maximum sentence of 10 years. However, if a judge agrees there is an aggravating factor in the case, and Thompson is found guilty, he could be sentenced longer than the guidelines recommend. 
Moriarty states in her notice the aggravating factors include that Thompson failed to help the victims after the crash, he did not call for help before leaving the scene, he has a prior conviction for a similar offense and this offense is "more serious" than average.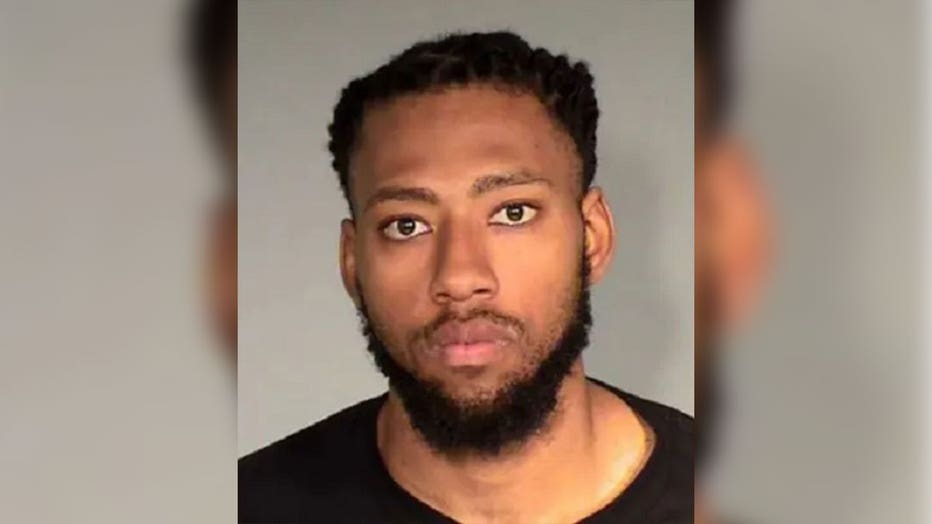 Derrick John Thompsons mugshot after being arrested in California. (California Highway Patrol)
California court records show in 2020, Thompson was sentenced to eight years in prison for a 2018 crash that left a woman in a coma, fighting for her life. Police tried to pull Thompson over while he was driving with his friends on the shoulder of the U.S. 101, but he drove away. 
Thompson lost control of the vehicle, hit a woman, and immediately fled the scene. He later pleaded guilty to the crime.
In Minnesota, Thompson was convicted in 2017 for allegedly fleeing a St. Paul police officer after being found passed out behind the wheel of his vehicle. 
He is now accused of fleeing law enforcement at high speeds, running a red light, and crashing into a car carrying five young women on June 16. The five women did not survive the crash. 
Thompson's next scheduled court appearance is Nov. 21.  A trial date has not yet been set.