Proposal for $15 mimimum wage draws large crowd to Minneapolis community discussion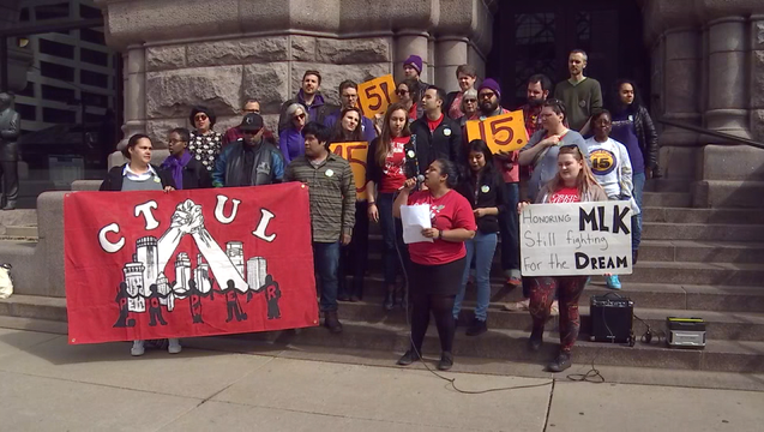 article
MINNEAPOLIS (KMSP) - The Minneapolis City Council held a discussion on a proposal to change the minimum wage to $15, bringing a large crowd of vocal activists, workers and business owners to city hall Thursday.
It's the first such meeting after the proposal was officially adopted June 6, a slow increase that will allow all workers to make $15 an hour by 2022.
According to attendees, the meeting began with many business owners who were opposed to the measure, but ended with a number of supporters from 15 Now Minnesota, the local branch of a national organization dedicated to the same cause, along with various collegiate and worker's groups.
Supporters argued in favor of the bill, saying it was a path toward a living wage for all workers. Many people also support the bill, but wanted a credit for tipped labor which would allow restaurants to pay below the $15 threshold under the assumption that with tips, employees will make more than the minimum wage. 
Opponents argued that the proposed changes would raise costs and put pressure on businesses to cut worker's hours in order to cut costs.
The City Council will discuss the proposal June 28, with a final vote scheduled for June 30.