Prince's recreated Tamboracca for sale from Paisley Park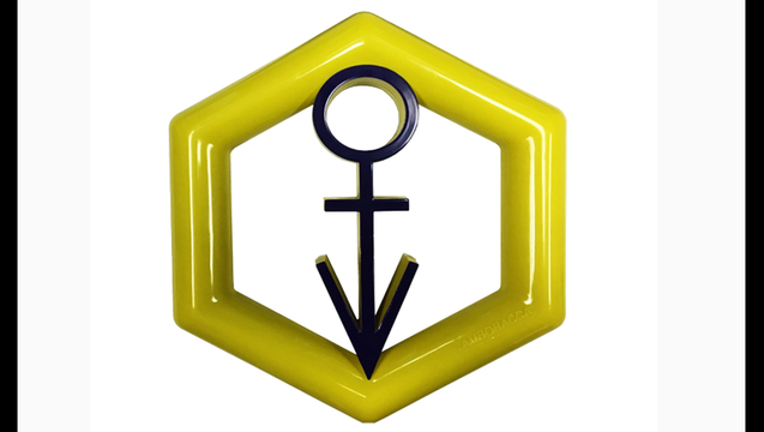 article
CHANHASSEN, Minn. (KMSP) - Prince's custom yellow and purple Tamboracca has been reproduced and will soon be for sale at Paisley Park. Oh, you don't know what a Tamboracca is? It's a "unique fusion of a tambourine and maraca," of course.
Paisley Park is selling a limited quantity of Tamboraccas for $80, plus shipping. These Tamboraccas are a reproduction of the custom-made instruments previously sold by Previously made available at 1-800-New Funk, Glam Slam and the NPG store in Minneapolis Some of the originals have appeared for sale on eBay for more than $200.
Prince could play at least 27 instruments. In the credit of his debut album For You, he's listed as the musician for: All vocals, electric guitar, acoustic guitar, Or bass, bass synth, singing bass, fuzz bass, Fender Rhodes electric piano, acoustic piano, Minimoog, Polymoog, ARP String Ensemble, ARP Pro Soloist, Oberheim 4-voice, clavinet, drums, syndrums, water drums, slapsticks, bongos, congas, finger cymbals, wind chimes, orchestral bells, wood blocks, brush trap, tree bell, hand claps, finger snaps.
Prince's Paisley Park estate was transformed into a museum following the music icon's death. The property opened for public tours last October.
The case of Prince's estate, estimated to be worth more than $200 million, is continuing to be sorted out in Carver County probate court. Comerica Bank and Trust is now serving as special administrator of the estate after Bremer Trust pulled out in January.