President Trump to campaign for Republicans in Rochester Thursday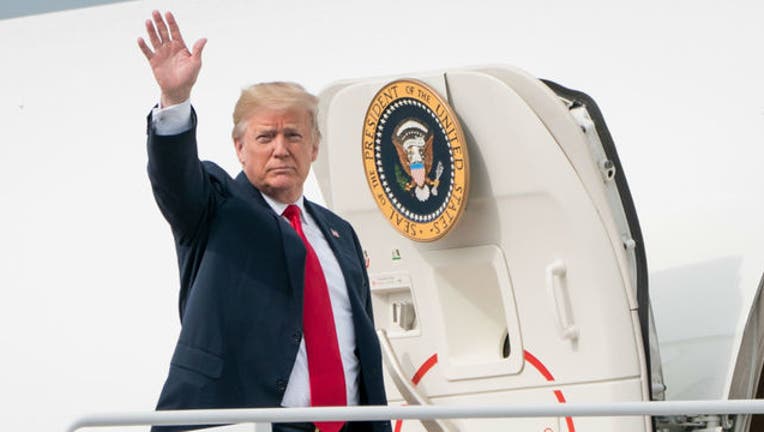 ROCHESTER, Minn. (KMSP) - President Trump will visit Rochester, Minnesota Thursday to campaign for Republicans ahead of next month's midterm elections. 
Trump will be campaigning for several Republican candidates, including Jim Hagedorn, who is running against Democrat Dan Feehan in Minnesota's First Congressional District. Republicans are hoping to flip that seat from blue to red as current congressman Tim Walz leaves to make his bid for governor.
This will be Trump's second trip to Minnesota this year. He visited Duluth in June. 
The president is also throwing his support behind Jason Lewis, who invited Trump to appear on his behalf. Lewis, who represents the Second Congressional District, has been a strong supporter of the president's agenda.
The White House's political director says Trump's travel strategy in the five weeks through Election Day will be to spend time with candidates like Lewis, while avoiding others who has tried to distance himself from the president, like U.S. Rep. Erik Paulsen. 
Meanwhile, Trump's Supreme Court nominee Brett Kavanaugh will almost certainly be a hot topic when the president speaks at Thursday's rally. During his last campaign stop in Mississippi, he made some controversial comments about Christine Blasey Ford, who accused Kavanaugh of sexually assaulting her when they were in high school.
Some are already planning protests ahead of the president's visit. At the "Greater Than Fear" rally, demonstrators plan to send the message that many in Rochester and the state of Minnesota are tired of being divided by those in power. 
Thursday's campaign event is scheduled to start at 6:30 p.m. at the Mayo Civic Center.