President Trump stands behind the CIA "one thousand percent"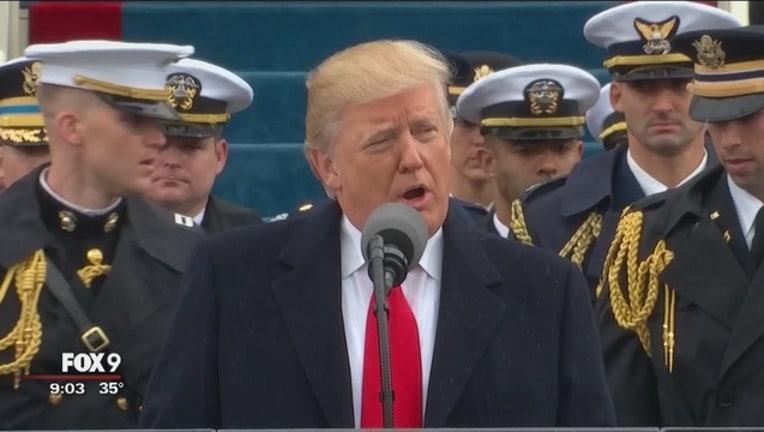 article
WASHINGTON (AP) President Donald Trump told CIA employees on Saturday, whose work he has publicly doubted, that no one feels stronger about the intelligence community than he does.
 
Trump addressed about 400 CIA employees at their headquarters in Langley, Virginia, on his first full day in office. Throughout the meeting, he told the workers that they are really special and amazing people and that "I am so behind you."
 
The meeting follows Trump's repeated and sharp public criticism of U.S. intelligence agencies before and after the election. He challenged, and at times belittled, their conclusions that Russia attempted to influence the election to help him win the White House.
 
While addressing the CIA employees, Trump wrongly said the crowd had stretched all the way to the Washington Monument in the middle of the National Mall. He accused the news media of lying about the size of the crowd that attended his inauguration.
 
Photos taken of the Mall on Friday showed large swaths of empty space compared to Barack Obama's inauguration eight years ago.
 
Trump says the inauguration crowd looked to be about a million and a half people. He says the news media will pay a "big price" for what he claims was dishonesty.
Trump began his first full day in office by attending a prayer service at the Washington National Cathedral. He attended the service with his wife, Melania, and Vice President Mike Pence.
The cathedral has for years hosted a prayer service for the new president, but keeping the tradition has sparked debate this year among Episcopalians opposed to Trump's policies.
Bishop Mariann Budde of the Episcopal Diocese of Washington wrote in a blog post that she shared "a sense of outrage at some of the president-elect's words and actions," but also felt an oblication to welcome all people.