Pre-packaged waffle and turkey sausage meals recalled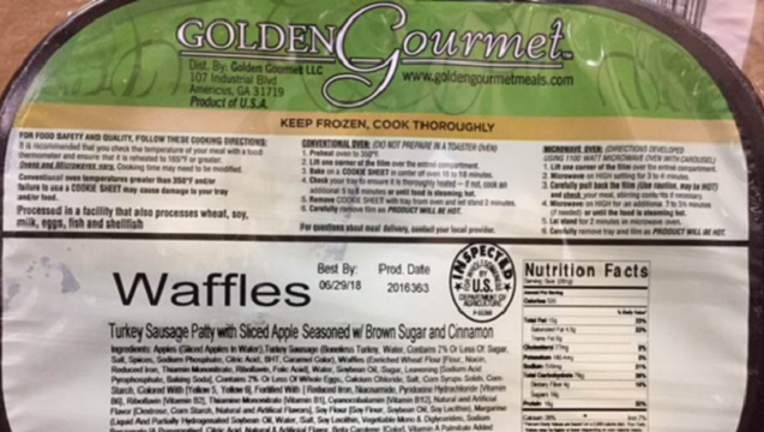 article
ATLANTA - Thousands of pounds of pre-packaged waffle and turkey sausage meals are being recalled due to possible listeria contamination.
The USDA put out a warning for the Golden Gourmet waffles and turkey sausage frozen entree trays.
Officials said the trays of concern would have been produced and packaged at the end of this past December.
Golden Gourmet's supplier, U.S. Foods sent a letter out this month notifying them of the possible contamination.
Consuming listeria bacteria can lead to a serious infection of Listeriosis.