Picture of newly married gay military couple kissing goes viral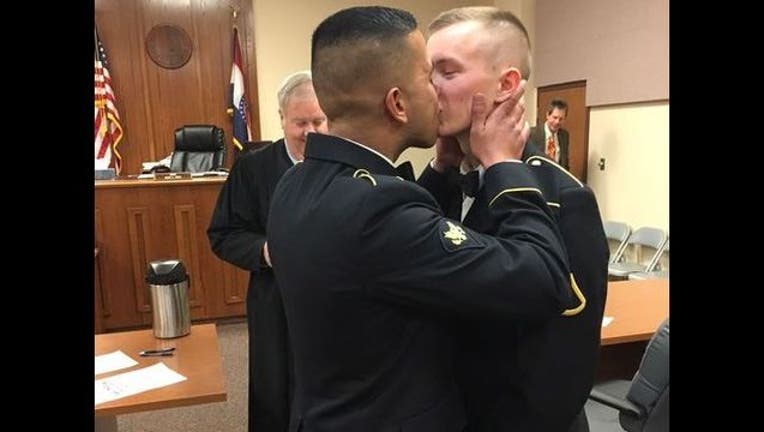 article
Springfield, MO (WTXF) - A gay military couple's first kiss as a married couple goes viral on Facebook.
Spc. Shane Adriano and Pfc. Tristian Resz were married in an intimate ceremony on February 11 at the Green County Courthouse. The trending picture was snapped at the ceremony.
Although the event was attended by a few friends, their support online is anything but small. 
The photograph was posted by the American Military Partner Association a few hours after the happy couple's nuptials, and as of Monday the picture has been shared 800 times, and has close to 4,400 likes.
Though not all of the comments on the photo have been positive, the couple says that they still appreciate the warm wishes that they have received.
Resz pointed out that many of the positive comments came from military veterans and people currently serving.