Patrick Mahomes says he wears same pair of red underwear every game day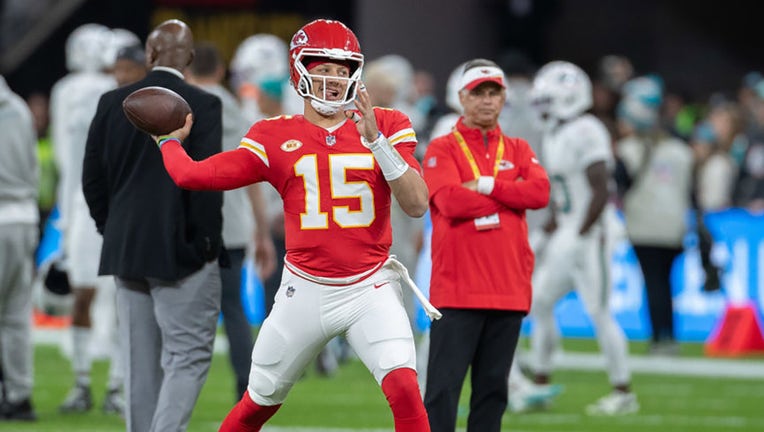 article
KANSAS CITY, Mo. - Kansas City Chiefs quarterback Patrick Mahomes is apparently superstitious when it comes to his underpants on game days.
Mahomes made an appearance on ESPN's Manningcast during Monday night's game between the Denver Broncos and Buffalo Bills and the topic of superstitions came up. Mahomes' old teammate, former Chiefs backup quarterback Chad Henne, previously claimed in February that Mahomes wore the same pair of lucky red underwear during every single game.
During Monday's Manningcast, Eli Manning brought it up – to which Mahomes confirmed and explained the underwear was a gift from his wife.
"First, my wife Brittany got them for me… so I have to wear them," Mahomes said. "At the same time, I threw 'em on that first season, we had a pretty good season that season – I only wear them for gameday, though, so they're not too worn down." 
"I clean them. I wash them every once in a while, at least," Mahomes added. "As long as I'm winning football games, I'll keep the superstition going."
Mahomes, a two-time NFL MVP And Super Bowl MVP, is currently playing his seventh season with the Chiefs. 
The defending Super Bowl champions are currently tied atop the AFC with the Baltimore Ravens and coming off a win over the Miami Dolphins in Frankfurt, Germany.
This story was reported from Cincinnati.