Open Arms Minnesota embraces culturally appropriate meals
(FOX 9) - Six days a week, volunteers at Open Arms Minnesota dish up comfort food for people who are critically or chronically ill.
But those packaged meals are beginning to have a different flavor.
"We all want our moms when we're sick. And so what does your mom's cooking taste like? Well, for some of us, it tastes like meatloaf. But if that's not what you're used to, that's not a comfort food to you," said Lisa Lane, Chief External Affairs Officer for Open Arms Minnesota.
Last week, the non-profit started cooking and delivering culturally appropriate meals to 25 Hmong clients. Open Arms says they collected recipes from the local Hmong community and worked with a local Hmong chef to develop and test several recipes for large-scale production.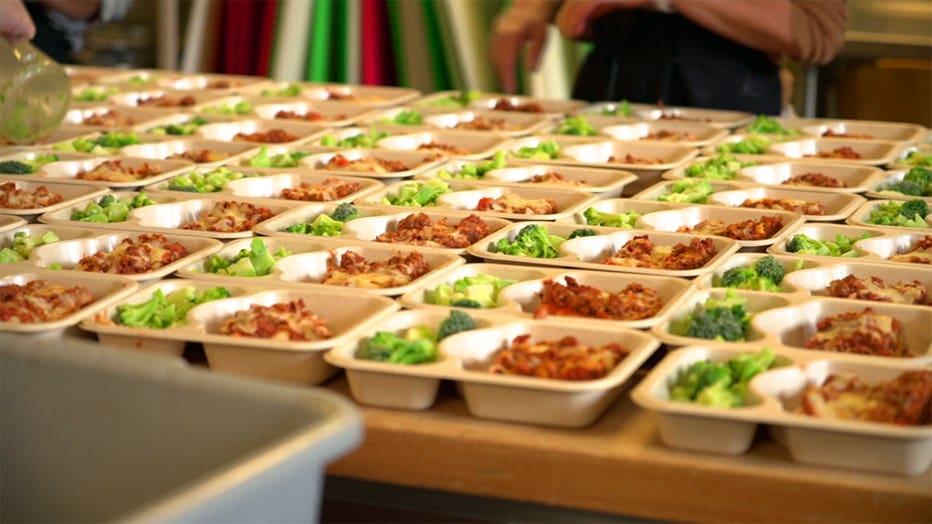 "They do look a little different. They have things like purple sticky rice and vegetables that are a little bit more familiar to that community that they really want to eat and that feel like comfort food to them," said Lane.
The ethnic entrees are part of a pilot program that also plans to offer cultural meals to clients from Minnesota's Latinx and East African communities in the future.
The goal is not only to give these diverse populations familiar dishes while they are going through a tough time but that are also tailored to their medical needs, all free of charge.
"We're really fortunate to be in the state of Minnesota where we have this incredible cultural diversity. We really need to embrace this. We need to be a part of embracing what that looks like."
And if their meals are more inclusive, Open Arms hopes their clients will be hungry for more.
"We are a support system and we're a critical part of making them feel better and hopefully get them to the other side of their illness, if that's possible," said Lane.