North Minneapolis high school name change up for school board approval vote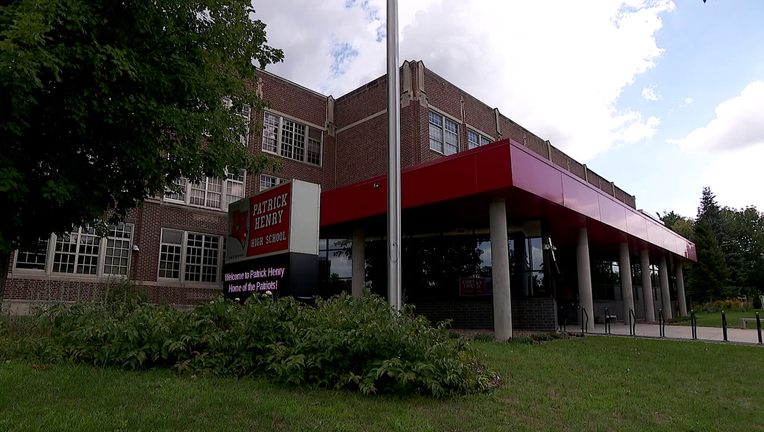 article
MINNEAPOLIS (FOX 9) - Following a years-long process calling for a name change, and several rounds of voting on new suggestions, a north Minneapolis high school has a final recommendation for a new name – clearing the way for school board approval next month.
The new name for Patrick Henry High School in north Minneapolis would be Camden High School, the honorary recommendation made by Minneapolis Public Schools (MPS) Interim Superintendent Rochelle Cox following community voting.
The Minneapolis Board of Education will now vote on a resolution to officially change its name, effective July 1, 2024, at its upcoming December meeting. School board members will still need to decide on school colors, a mascot and other branding before the summer.
Patrick Henry name change
In 2018, both students and surrounding community members began the process of lobbying for a change to the name of Patrick Henry High School in the Camden neighborhood of north Minneapolis.
The school was previously named after founding father Patrick Henry, who in recent years has come under criticism following further review of Henry's conduct while alive - namely owning slaves at the time.
In August 2022, a resolution was passed by MPS that would allow the community to vote on a name change, that it could then approve. A total of 324 name suggestions were officially submitted. Using ranked choice voting, with 960 ballots and six choices, a name suggestion needed 138 votes to be chosen in the first round.
In the first round of voting, Camden High School and Victory High School were chosen as finalists. Minneapolis Northwest High School and Prince High School were also names considered in the voting process.
According to the name change proposal, Camden High School is a gender-neutral name of Scottish descent, meaning, "winding valley." Camden is also a community in Minneapolis, covering the upper half of the north side, with its boundaries being 53rd Avenue North to the north, the Mississippi River to the east, Lowry Avenue North to the south, and Xerxes Avenue North to the west. 
Several district-led events, both virtual and in-person, were held prior to the vote in an effort by the district to raise public awareness surrounding the name change process.