Navigation Center expands capacity as homeless encampment closes Friday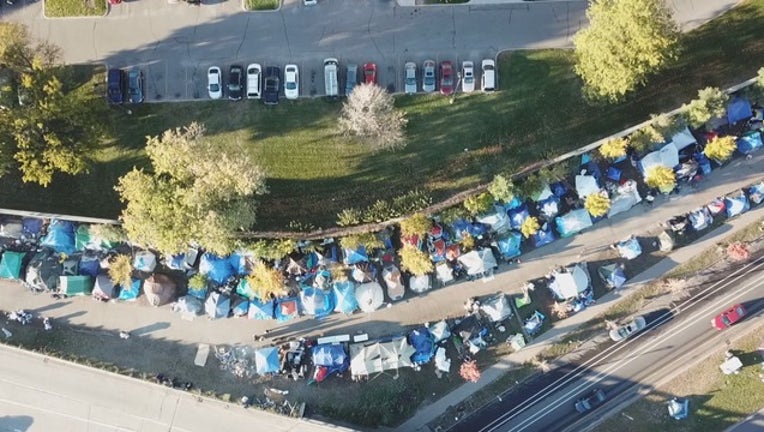 MINNEAPOLIS (FOX 9) - Minneapolis's temporary Navigation Center has expanded by 15 beds to a capacity of 135 as it prepares to accommodate the people living at the homeless encampment at Franklin and Hiawatha.
According to the city of Minneapolis, people have started transitioning to the Navigation Center from the encampment that is set to close Friday.
Services at the Navigation Center include hot meals, portable toilets, hand-washing stations and more. The city is currently removing debris and winding down services at the homeless camp.
The Navigation Center is also helping its residents work with government and nonprofit agencies working to assist residents with a wide range of services like Native healing, housing and case management and substance use treatment.
The city says 28 families have also moved to the city's family shelter.