You can name a cockroach after your ex and watch it be fed to an animal at Texas zoo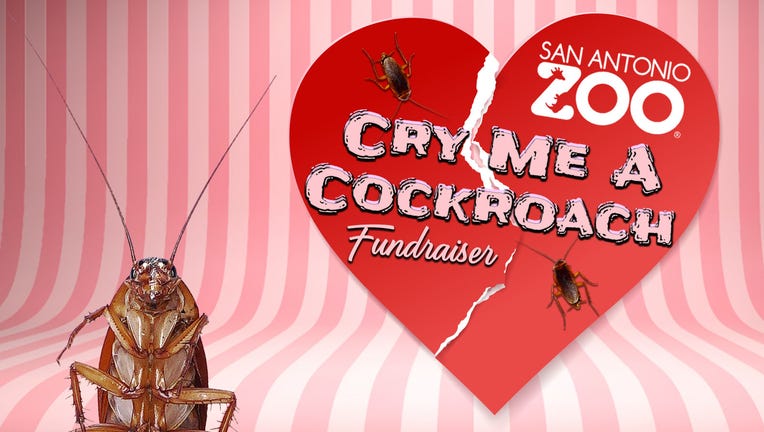 article
SAN ANTONIO - This Valentine's Day, scorned lovers can turn their heartache into a positive for wildlife.
The San Antonio Zoo is kicking off its "Cry Me a Cockroach" campaign, now in its fourth year, which allows people to symbolically name a cockroach, rodent, or veggie after their ex and watch it be fed to an animal. 
RELATED: Looking for love? You can get paid $1,500 to go on 15 first dates
Those who donate to the campaign will receive a digital Valentine's Day card from the zoo thanking them for their support and a short video of an animal eating the cockroach, rodent, or veggie. Donors also get an optional digital Valentine's Day card for their ex informing them of this news. 
A $5 donation will get a veggie named after an ex, $10 gets a donor naming rights to a cockroach, and a $25 gift is required to name a rodent, the zoo said.
RELATED: How you doin? Iconic candy hearts get 'Friends'-themed makeover
For those who made life extra difficult, the zoo also has a $150 upgrade option, in which the first 20 purchases will receive a custom voiceover video. 
The proceeds benefit the nonprofit San Antonio Zoo "to secure a future for wildlife in Texas and around the world," officials said.
"The season of love and loath is back," Tim Morrow, president and CEO of the San Antonio Zoo, said in a statement. "Whether it was a sour romance, a breakup with your work, or a collective dislike for a 2022 trend, the Cry Me a Cockroach Fundraiser is here to help you leave that negativity behind!"
Morrow added that the cockroaches, rodents, and veggies are already part of the animals' typical diets, and although small, "they really are the unsung heroes of the food chain this Valentine's season."
The campaign is open now through Feb. 14. 
The San Antonio Zoo said the most popular exes during the 2022 campaign were named Jacob and Sarah. More than 7,000 people participated from all 50 states and across 30 different countries, officials said.
Many other zoos host similar events, including the El Paso Zoo in Texas and the Bronx Zoo in New York — which has been letting people name their roaches after an ex for years. 
RELATED: Reservations required: White Castle brings back 'fine dining' for Valentine's Day
This story was reported from Cincinnati.