Name change for 'anti-Semitic' new food at Minnesota State Fair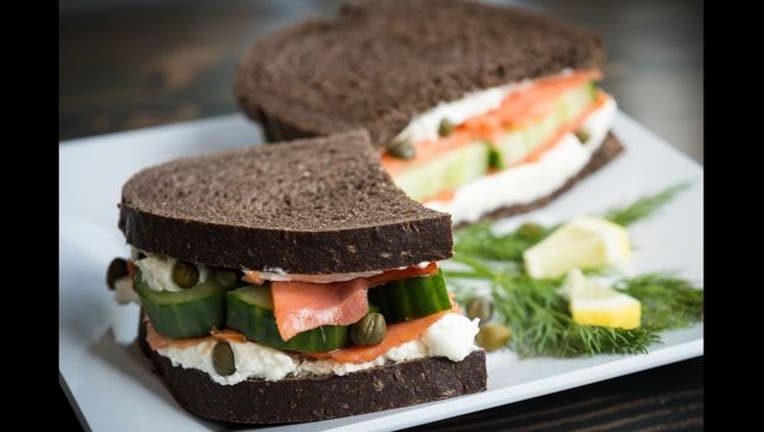 article
FALCON HEIGHTS, Minn. (KMSP) - There's already been one change to the list of 31 new foods at the Minnesota State Fair this year. 
A smoked salmon, cucumbers, capers and cream cheese sandwich on pumpernickel bread was originally named The Swindler, but The Hideaway Speakeasy changed the name to the Swing Dancer after complaints the original name was anti-Semitic.
The new name has already been updated on the Minnesota State Fair website.
Concerns with the name were reported Tuesday morning by TCJewFolk.com. The State Fair told the website, "It didn't cross ours or the vendor's minds," adding, "All the food names are tied to the period," reference the "Speakeasy" name.
Minnesota State Fair statement
"We regret that the name of the Swindler Sandwich within the 2017 Minnesota State Fair New Foods list was negatively received. It was never the intention of the vendor or the State Fair to be offensive. The vendor's response was immediate, and they have renamed the item to the Swing Dancer Sandwich. We have made the change to all of the State Fair materials.
"All of the menu items named by the vendor, The Hideaway Speakeasy, were arbitrarily assigned as part of the branding of this new eating establishment in the new Veranda area of the upper level of the Grandstand. The theme of the new Hideaway Speakeasy is the Roaring '20s, a jumping joint reminiscent of St. Paul's gangster era. Other Hideaway items on the New Foods list include Mobster's Caviar and the Fall Guy Breakfast Panini. The proposed full menu currently includes items with names such as the Bootlegger and Gambler sandwiches and the Boss Man Panini.
"We deeply apologize that we and the vendor didn't realize the negative connotation of the sandwich name. Please know that, while regrettable, this mistake was completely unintended."