Mother sentenced for death of newborn found near Mississippi River in 2003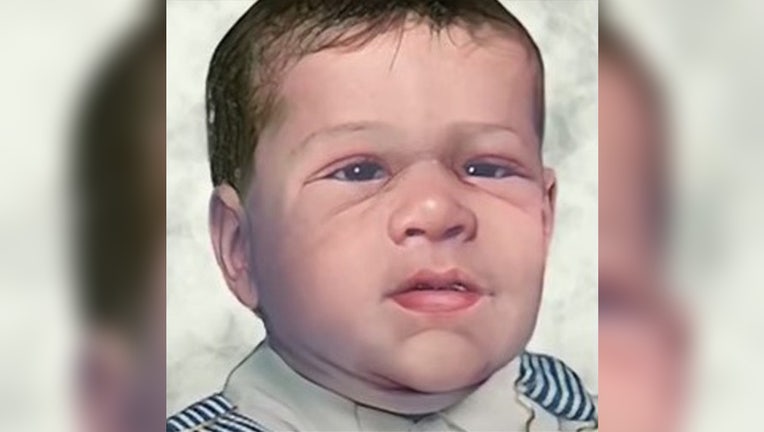 article
RED WING, Minn. (FOX 9) - A Minnesota woman was sentenced to serve over two decades in prison for abandoning her newborn child on the banks of the Mississippi River in 2003.
Jennifer Matter, 51, was sentenced Friday to serve 27 years in prison after pleading guilty in January for second-degree intentional murder in the death of her baby boy, who was found on the shore of Methodist Beach in December 2003. 
"I left [the baby] on the beach, walked away, got into my car, and drove away with no intention of returning," Matter said in the plea agreement. 
The baby boy was lying on the shoreline of the Mississippi River with his umbilical cord attached and wrapped around the middle of his body. The coroner determined the baby died of homicide, but his cause of death was undetermined, charges said. Matter was arrested in May 2022 and charged with two counts of second-degree murder for the death of her child. 
"I told no one about my pregnancy and concealed it. After giving birth to [the baby], I told no one of the child's existence or that he was located on an isolated beach," Matter said in the plea agreement. 
Charging documents also note that a newborn girl was found dead on Nov. 4, 1999, in the Lower Boat Harbor of the Mississippi River near Red Wing. Investigators determined through DNA the baby girl was also Matter's child. No charges have been filed in connection to that incident at this time.
"Today marks the day, after a long 24 years, where justice has been served. Two newborn babies never had an opportunity to speak, to grow, to learn, to love, and to make an impact in whatever they chose to do. As a parent, the number one unwritten rule of parenthood is to protect your children at all costs. The defendant, the mother of these newborn babies, betrayed their trust. This betrayal cost two souls from flourishing and a great deal of pain in our community," Goodhue County Sheriff Marty Kelly said in a statement on Friday.