MLB employees save dog trapped in car's engine compartment after 30-mile trip to Kansas City stadium
KANSAS CITY, Mo. - A puppy strayed far from home after being found in a tight spot.
It was a 30-minute drive for Ashley Newman to go from her home in Olathe, Kansas, to work at Kauffman Stadium in Kansas City, Missouri. She's the coordinator for Royals Charities, which supports various communities in and around the Kansas City area.
It was Wednesday morning and also a game day for the Kansas City Royals. Newman was in the office, meeting with her boss.
"I'm getting a call from one of my coworkers, and honestly, I sent him to voicemail. I'm in a meeting," she recalled. "And he's like, 'This is pretty urgent.'"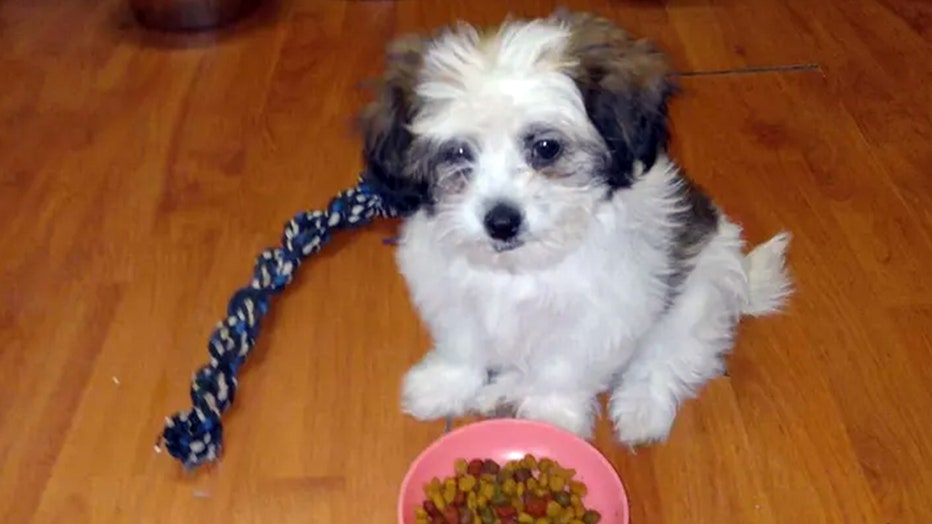 BonBon is a 4-month-old Pomeranian Shih Tzu mix. Her owner, Thatiana Chavez had been looking for her playful and clingy little puppy for four days (Credit: Thatiana Chavez)
Her co-workers were telling her that they thought they heard a dog under the hood of her car.
"And I'm like, 'Oh, my goodness! In my car?'" Newman said. 
So she grabbed her keys and ran out to the parking lot as the sound of a dog's whimpers grew louder.
As she unlocked her door and popped the hood, sure enough, there the dog was.
"Two eyeballs just looking right up at us," Newman said. "She was in there pretty good."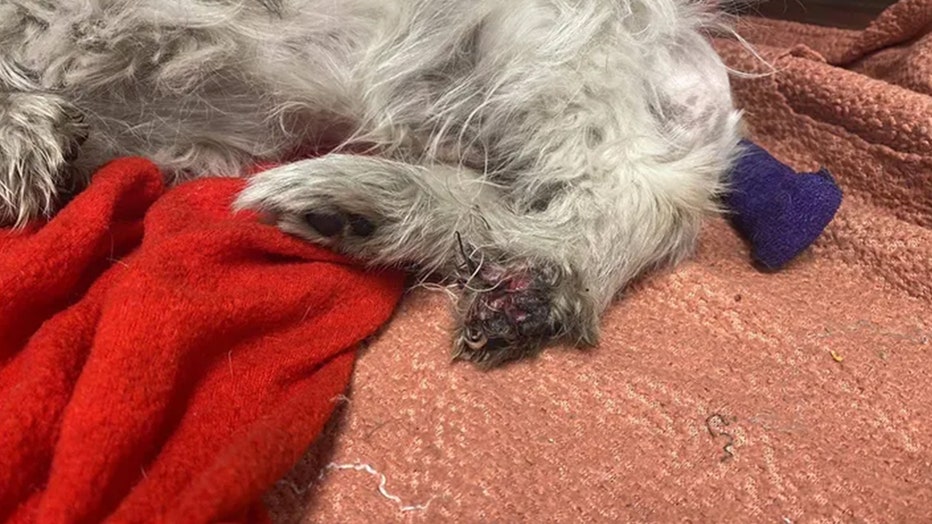 Veterinarians told Chavez that they were still deciding on whether to amputate BonBon's toes. (Credit: Thatiana Chavez)
"She" is BonBon, a 4-month-old Pomeranian Shih Tzu mix. Her owner, Thatiana Chavez had been looking for her playful and clingy puppy for four days.
HOW TO KEEP YOUR PETS SAFE AND HEALTHY AS TEMPERATURES RISE
"I was worried about her for the four days that she went missing," she said. "And when I got a call from Ashley, I literally almost bawled both my eyes out because I couldn't believe that she was still alive and breathing."
Thanks to a skillful maintenance and engineering team with the Royals and their trusty tools, BonBon was freed through the bottom of the car.
"With a little bit of teamwork and effort, BonBon, she kind of fell right out," Newman said.
If you are wondering how BonBon got in there in the first place, you are not alone. Others honestly have no idea. That's still a question.
"I know she's a little thing, so I'm sure there's a way," Newman said. "She obviously finagled her way in there, but you'd almost think it was impossible."
Newman connected with Chavez on a lost-pets page for the area on Facebook.
"I think it is a testament of how quick we come together and just make things happen," Newman said.
DOG FLU INFECTIONS ON THE RISE AS CANINE-TO-CANINE TRANSMISSIONS SURGE IN US
During the unfortunate event, BonBon's paw and tail were injured in the ordeal. Chavez said veterinarians had to amputate BonBon's tail, and some of her toes might also have to be removed. A GoFundMe has been started to help cover the vet bills.
"I don't have all the money to pay for her surgery," Chavez said in her post. "I've already been through so much with her since I found out about her. So it's been a struggle for me and BonBon lately."