MLB creates 'economic reform committee' as Mets spend hundreds of millions in free agency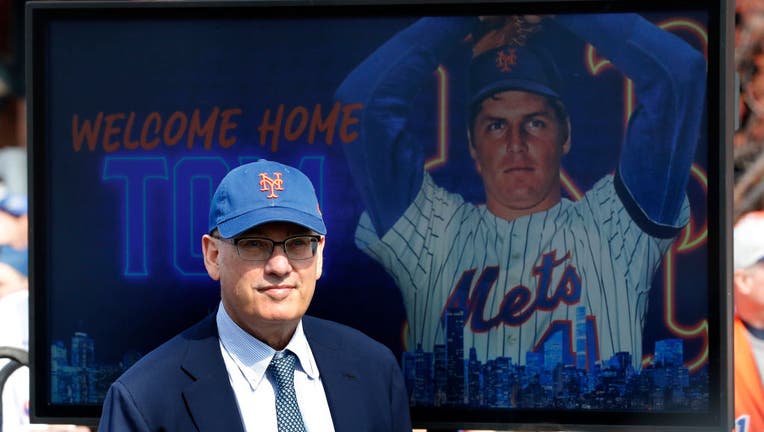 article
The New York Mets' spending in the offseason raised eyebrows among Major League Baseball owners as the team brought in Justin Verlander, Kodai Senga and Jose Quintana, and re-signed Edwin Diaz and Brandon Nimmo to massive contracts.
The Mets also had a long-term deal with Carlos Correa, but concerns over his physical led to the contract being left on the table and the star shortstop returning to the Minnesota Twins. New York also re-signed Mark Canha and Eduardo Escobar and added David Robertson to the bullpen.
Steve Cohen, the billionaire Mets owner who bought the team from the Wilpon family for $2.4 billion, guaranteed $500 million to free agents in the winter, according to ESPN. Baseball has a luxury tax threshold but no salary cap, allowing teams to spend as much as they can to upgrade their teams where necessary.
To combat some of the spending, The Athletic reported that Major League Baseball created an "economic reform committee." MLB Commissioner Rob Manfred said the formation of the committee came out of the uneasiness over the spending during free agency and the turmoil at Bally Sports, which has deals with several teams to show games for local subscribers.
"When you start thinking about the opportunities in terms of a more national (broadcasting) product, it did lead into a conversation about our disparity issues on the revenue side," Manfred said, via The Athletic.
"We have businesses that are literally not similar in terms of the overall revenue that they're generating. And to the extent that you could find a new distribution model that actually helped on that disparity side, that would be the daily double. So people are having conversations that haven't been had in baseball, and it's really been owners talking to owners, which is a good thing."
The committee is made up of team owners, Manfred said.
The report noted that the new collective bargaining agreement, which was agreed to last year as negotiations caused a lockout, called for a "Steve Cohen tax" for those who surpass a certain dollar figure. This year's number was $293 million.
Cohen was not the only one who received some chiding.
Colorado Rockies team owner Dick Monfort hit out at the San Diego Padres for their spending as well.
"That puts a lot of pressure (on us)," Monfort said at a Rockies community event last month, via The Denver Post. "But it's not just the Padres, it's the Mets, it's the Phillies. This has been an interesting year.
"What the Padres are doing, I don't 100% agree with, though I know that our fans probably agree with it. We'll see how it works out.
"I look at the Padres and they have a really talented team, but they have some holes, too. They've got three, maybe four starting pitchers, and then they're sort of like us. They have (Joe) Musgrave, (Blake) Snell and (Yu) Darvish, so I don't know. They have spent a lot of money and they will have to spend a lot more if they want to keep (outfielder) Juan Soto. But it does put a lot of pressure on you. Yes, it does."