MISSING: Henry McCabe of Mounds View, Minn.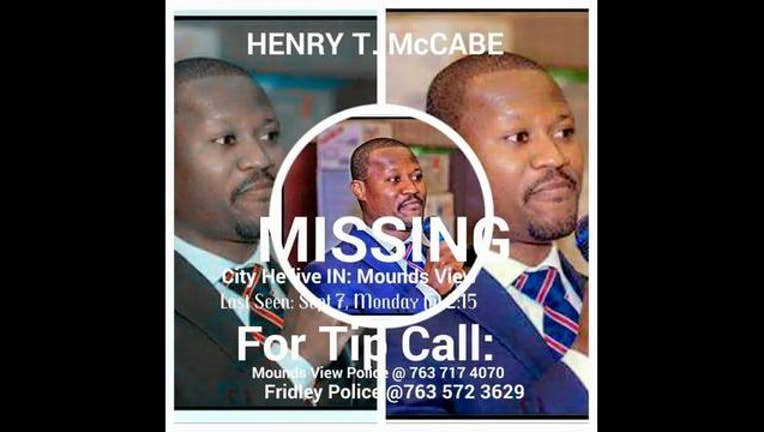 article
MOUNDS VIEW, Minn. (KMSP) - Police in Mounds View, Minn. need your help finding a 31-year-old man who has been missing for a week. Henry McCabe was last seen on Monday night, Sept. 7 in the area of Spring Lake Park or Fridley.
Anyone with information is asked to call the Mounds View Police Department at 763-717-4070 or the Fridley Police Department at 763-572-3629.