Minnesota weather: Ice fog, blowing snow reducing visibility
MINNEAPOLIS (FOX 9) - No travel is advised in south-central and southwestern Minnesota, while ice fog is reducing visibility in the Twin Cities suburbs, as sloppy winter weather moves across Minnesota. 
Rain is turning to snow across the state, which is causing road conditions to deteriorate. 
Gusty winds in southern Minnesota
Gusty winds are leading to blowing and drifting snow in southern Minnesota, which is reducing visibility. This has prompted the Minnesota Department of Transportation to issue a no travel advisory for all state highways and Interstate 90 in Rock, Nobles, Cottonwood and Jackson counties. 
Crashes on I-94 in west-central Minnesota
The latest road conditions across Minnesota are available on MnDOT's website. The website as of 2:58 p.m. shows numerous crashes on Interstate 94. 
Ice fog in western suburbs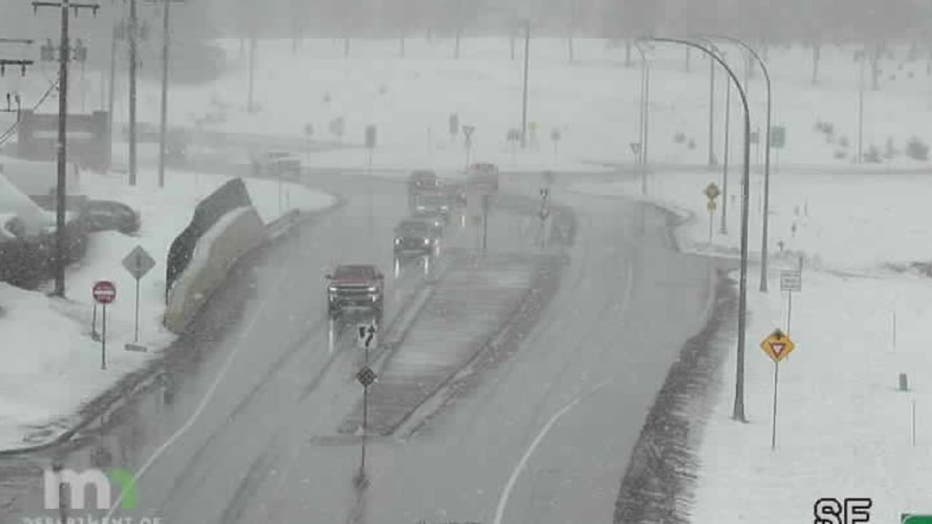 Ice fog is reducing visibility on roadways in western Hennepin County on Thursday afternoon. (MnDOT)
Meanwhile, roads in the Twin Cities were mostly clear as of 3 p.m. Thursday. But roadways in the western suburbs were listed as partially covered in light slush with some "ice fog" that's reducing visibility.