Minnesota Vikings release Adam Thielen after 10 seasons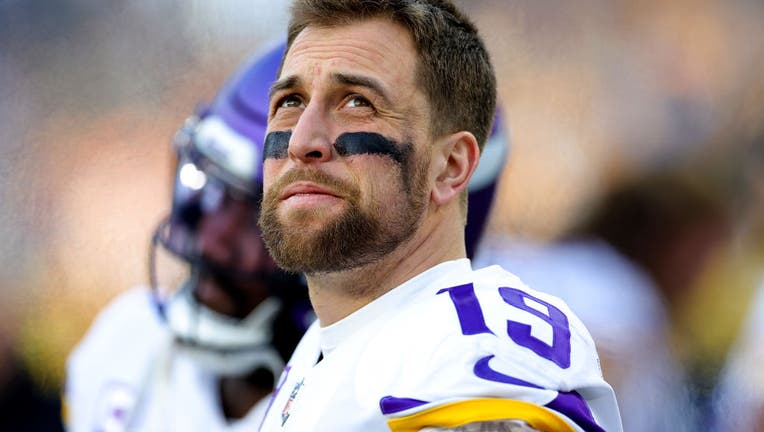 article
EAGAN, Minnesota (FOX 9) - Adam Thielen's 10-year career with the Minnesota Vikings has come to an end, the team announced Friday. 
The Vikings released Thielen in a cost-cutting move ahead of NFL free agency, which starts March 15. Thielen was due to make $19.9 million this season. The Vikings save more than $6 million with the move.
"Adam will forever be a part of the Minnesota Vikings family and history. Setting the standard with his play on the field, being a selfless teammate, and making a permanent impact in the community, Adam's influence is significant. We are grateful for everything he brought to the Vikings organization since arriving in 2013, and I'm thankful to have had the opportunity to work with him over the last year. He is the best representation of what the Minnesota Vikings should stand for. I wish nothing but the best for Adam, Caitlin and their entire family," Minnesota Vikings general manager Kwesi Adofo-Mensah said in a statement. 
Thielen, 32, who grew up in Detroit Lakes, will become a free agent.
It's the second big name the Vikings have parted ways with, after releasing linebacker Eric Kendricks last week.
Thielen is the ultimate Minnesota sports story. An undrafted rookie free agent out of Minnesota State-Mankato, he earned a roster spot in 2014 after being on the practice squad and playing special teams. Thielen released a statement on Friday via Instagram.
"Thank you, Minnesota. It has been a dream come true. To go from a kid growing up in Detroit Lakes to playing for the Minnesota Vikings has been a journey beyond what I could have dreamed of. I want to thank everyone within the Vikings organization – coaches, teammates, the Wilf family and fans – for all the love and support I have received over the years. I poured everything I had into these last 10+ years in representing and playing for this team and state. My family and I will always cherish the memories we created on and off the field."
He made it to the Pro Bowl in 2017 and 2018 after a pair of 1,000-yard seasons, and had a combined 13 touchdowns. He had 74 catches for 925 yards and a career-high 14 touchdowns in 2020. Last year, he had 70 catches for 716 yards and six touchdowns.
Vikings coach Kevin O'Connell released a statement Friday morning.
"Adam's story is one many know and admire and an incredible example of what a relentless pursuit of a goal can ultimately accomplish," O'Connell said. "For over a decade, Adam honed his craft to become one of the most well-recognized wide receivers in the NFL. Over that same time, he poured so much of his time into his home state, which made it even more special for him to earn our 2022 Walter Payton Man of the Year nomination. I personally leaned on Adam for his work ethic, leadership and counsel multiple times to help get our team where we wanted it to be last season. I appreciate Adam's contributions and will be pulling for continued success for him, Caitlin and their children."
Off the field, Thielen was the Vikings' nominee this season for the Walter Payton Man of the Year Award, for his work with the Thielen Foundation.