Minnesota lawmaker arrested after drunken night in St. Paul, police say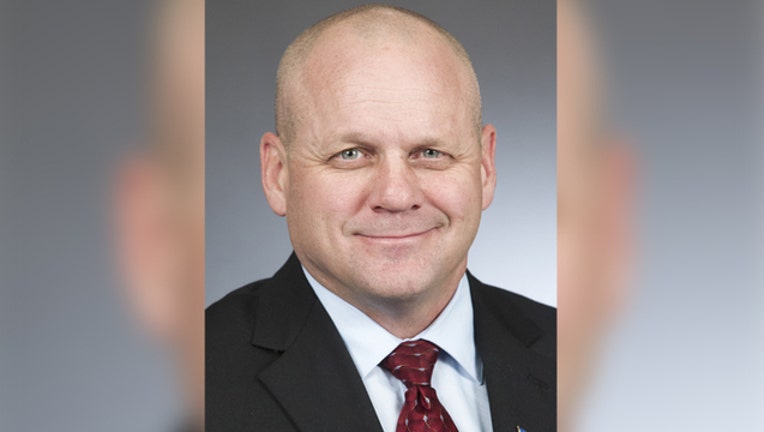 article
ST. PAUL, Minn. (FOX 9) - A Republican state lawmaker was arrested for trespassing at a St. Paul hospital early Saturday morning after a drunken night at a downtown hotel, St. Paul Police said.
State Rep. Matt Grossell, R-Clearbrook, was drunk and pushed security guards at the Best Western Plus Capitol Ridge hotel before security called police at 12:50 a.m. Saturday, according to St. Paul Police Sgt. Mike Ernster and an incident report. By the time police arrived, security had taken Grossell to his hotel room.
Officers did not think Grossell could care for himself and he was unable to answer basic questions, Ernster said. Police called paramedics, who transported the lawmaker to Regions Hospital for an evaluation.
Hospital staff cleared Grossell, but he became argumentative and refused to leave, Ernster said. Police arrested Grossell at 3:31 a.m. for trespassing, a misdemeanor.
Grossell, a former sheriff's deputy who regularly speaks about his law enforcement experience, has apologized in a written statement emailed through a House Republican caucus spokesman.
"I apologize to my family, my constituents, my colleagues, and my friends. As a retired deputy sheriff, I will fully cooperate with any next steps," Grossell said in the statement.
Through a spokesman, Grossell refused an interview Monday, citing the ongoing legal situation. The second-term lawmaker appeared on the House floor for scheduled votes Monday afternoon, shaking several hands on the way to his seat.
Grossell is single and has three children, according to his biography on the Minnesota House website.