Minneapolis rent control: City attorney says mayor can't veto ballot motion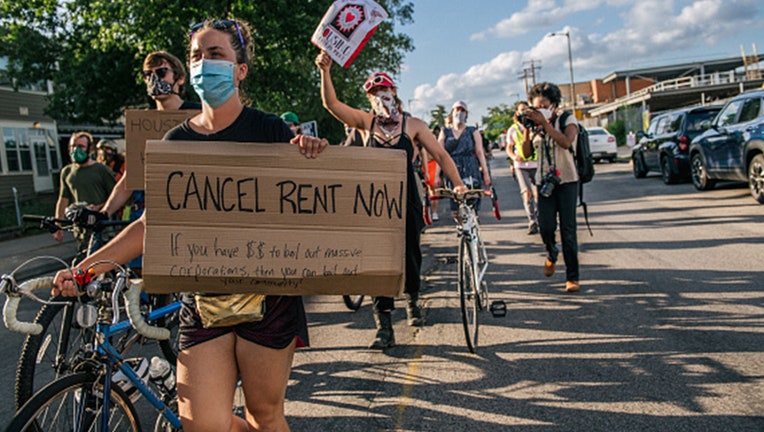 article
MINNEAPOLIS (FOX 9) - A move to put a rent control proposal on the November ballot in Minneapolis is still alive after the city attorney issued a memo saying the mayor cannot veto a motion passed by the City Council on Thursday. 
The memo issued by City Attorney Kristyn Anderson on Friday said that contrary to the advice by the city clerk in the meeting, Minneapolis Mayor Jacob Frey could not veto the motion, which directed the city attorney to draft a rent control ballot question with several stipulations, including a 3% cap on annual rent increases, with no exceptions for new construction or adjustment allowed for inflation. 
The reason: the city attorney also works for the council, so the motion involved "internal procedure," was not an act of the council subject to a mayoral veto. Frey had promised to veto the move shortly after it passed the council by a 7 to five vote. 
Two votes in two weeks 
The memo by the City Attorney means the drafting of the ballot question will proceed. It also gives the authors of the motion, Council members Aisha Chughtai and Jamal Osman, time to attempt to forge a "veto-proof" majority for a compromise rent control ballot question before next City Council meeting on June 15, as Frey would still be able to veto the question before it reaches the ballot. 
To do this, Chughtai and Osman would need to maintain their current support and get two additional votes. Based on the debate during the meeting, this shifts the focus to three councilmembers: 
Council President Andrea Jenkins: indicated she voted, so it could proceed but didn't offer firm support.
Councilmember Lisa Palmisano: said she could support a rent control measure with more "flexibility."
Councilmember Emily Koski: The only council member not to speak during the debate, but has in the past played an important role in compromises between the centrist and progressive wings of the council.
According to Chughtai, she and Osman must introduce an ordinance with the ballot language by the June 15 council meeting to allow enough time for the language to be adopted by Aug. 25, the deadline for new ballot questions set by state law.