Minneapolis murder suspect 'mistakenly' released from Indiana jail
(FOX 9) - A man wanted in connection to a fatal shooting in Minneapolis was "mistakenly released" from a county jail in Indianapolis, Indiana. 
The Marion County Sheriff's Office announced on Tuesday that 28-year-old Kevin Mason was mistakenly released on Sept. 13 from the Adult Detention Center due to a "faulty records review" by a staff member. 
An internal investigation is being conducted into the incident, and one employee has since been terminated. 
Authorities did not say why Mason was in custody, but he has three warrants for his arrest in Minnesota. The sheriff's office said two warrants were "closed in error as duplicates." Authorities in Minnesota also waived extradition on the third warrant which "may have helped contribute" to his release. 
One of the warrants is in connection to a shooting on June 11, 2021, outside of Shiloh Temple in Minneapolis. The shooting happened during the funeral for Christopher Jones Jr., one of the two people shot and killed outside the Monarch nightclub in downtown Minneapolis.
According to court records, Dontevius Ahmad Catchings and Mason got into a fistfight outside Shiloh Temple. Witnesses say the argument was over a gun Mason apparently had not returned to Catchings. After the fight appeared to be over, Catchings turned to walk away, and Mason pulled out a gun, firing multiple shots at Catchings. He died from his injuries.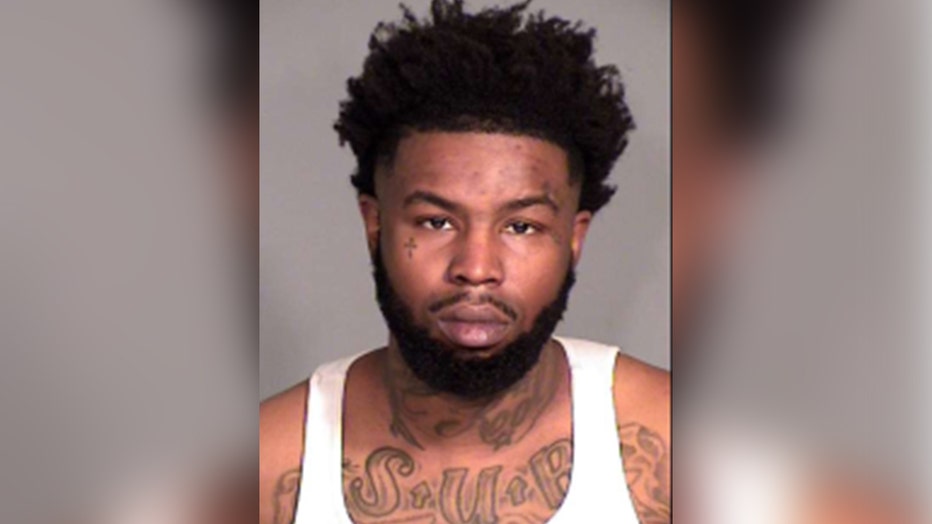 Kevin Lamarr Mason, 26, of St. Paul is charged with second-degree murder and possessing a firearm after a previous conviction for his role in the death of Dontevius Ahmad Catchings, 29, of Minneapolis in the parking lot of the Shiloh Temple on June 1 (Minneapolis Police Department / FOX 9)
Mason was charged via warrant with second-degree murder and possessing a firearm after a previous conviction. Authorities could not locate Mason and said he deleted his Facebook account and left the state. 
At the time, Minneapolis investigators believed he may have been in Miami or Boynton Beach, Florida. Now, the Indianapolis Metropolitan Police Department, sheriff's office, and U.S. Marshal Service are assisting in the search.
Mason has a lengthy criminal history including four prior felony convictions for violent crimes. At the time of the shooting, he was on parole and is also considered a wanted Department of Corrections fugitive.  
He is described as 5 feet 9 inches tall, weighs 205 pounds, and has a cross tattoo under his left eye, the letters SUB tattooed on his chest, and distinctive tattoos on his neck.
Anyone with information about Mason's whereabouts is urged to call Crime Stoppers at 317-262-TIPS (8477).
FOX 9 reached out to the Marion County Sheriff's Office for more information.