Minneapolis endures a spate of violent crime to start New Year
MINNEAPOLIS (FOX 9) - Over the course of seven days in Minneapolis, 16 people have been shot in the city.
Those numbers include a deadly shooting Wednesday night that left two victims of an apparent attempted carjacking injured and one of the suspects dead.
"Just shows the, you know, the crisis that we're facing," said Minneapolis Police Chief Brian O'Hara. "We already live in a country that has more guns than people and there's 10 to 20 million more guns entered into circulation each year.
The community outreach group A Mother's Love responded to Wednesday night's scene; heartbroken but not surprised.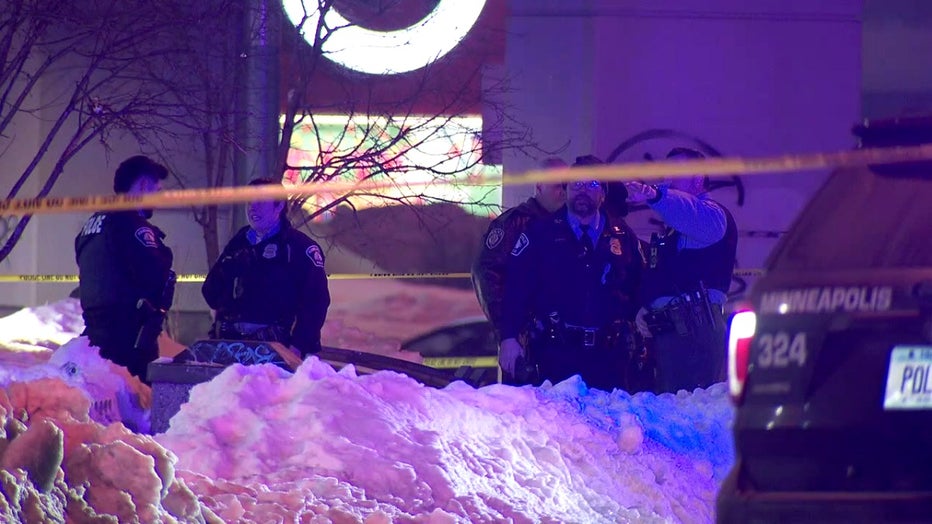 Police investigate a shooting in Minneapolis in January of 2023. (FOX 9)
"It's not just about gang issues," said Lisa Clemons with A Mother's Love. "It's the carjackings. Is the 'you stepped on my shoe. You looked at my girl.' It's the drug robberies. It's so many different reasons that these shootings are happening and that's why it's harder to get a handle on."
But Minneapolis Commissioner of Public Safety Cedric Alexander says while it's a rough start to the New Year, he does not believe this is a sign of any kind of pattern developing.
"They could have happened a month apart just as much as they've happened in a succession of each other over the last couple of days," said Alexander. "So are we just going to continue to bear down on what we're doing."
The solution to all the gun crime is never easy. Clemmons points out that there are dozens of good groups doing good work in Minneapolis that are getting city funding. But the groups don't work together. Sometimes there's overlap and that's a problem. "If there's no communication, we're not sitting at the table as boots on the ground outreach, having some discussion about who we're working with so that we can maximize the help to that family. We're not building any wealth. We're just chasing our tail in the criminal justice system with the revolving door. We chasing their tail, too."
MPD took a record number of guns off the street in 2022, and much of the violent crime did decrease last year. Alexander said even with that, there will always be more work to do. "By no way do we consider ourselves, we're out here high fiving. Public safety is a day-by-day experience, and the numbers wax and wane."