Meteorologically speaking, It's Goodbye Summer!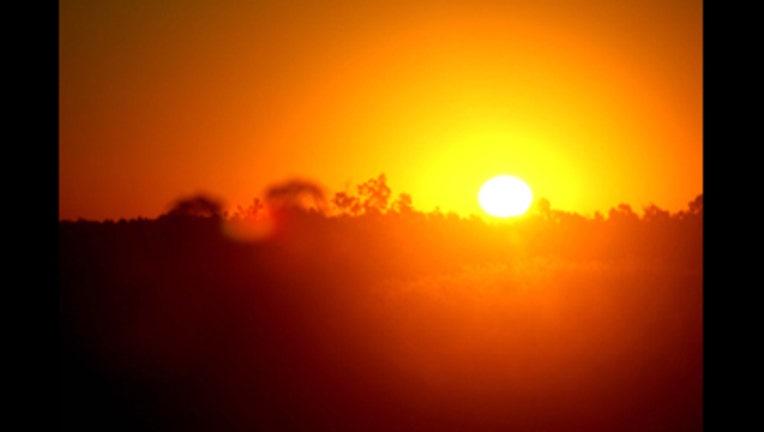 Meteorologically speaking, It's Goodbye -
We all know that summer here in the Upper Midwest marches to the beat of a different drummer. However, for easy record keeping, the months of June, July and August are considered "Meteorological Summer". Today we turned the calendar page to September, which means, our "Meteorological Summer" is over.  Check out some of the highlights of our three month affair with summer.

NOT SO HOT

In any given summer season the Twin cities will hit the 90° mark at least 13 times. However, during the past 3 months we only experienced 90 degrees or greater 4 times.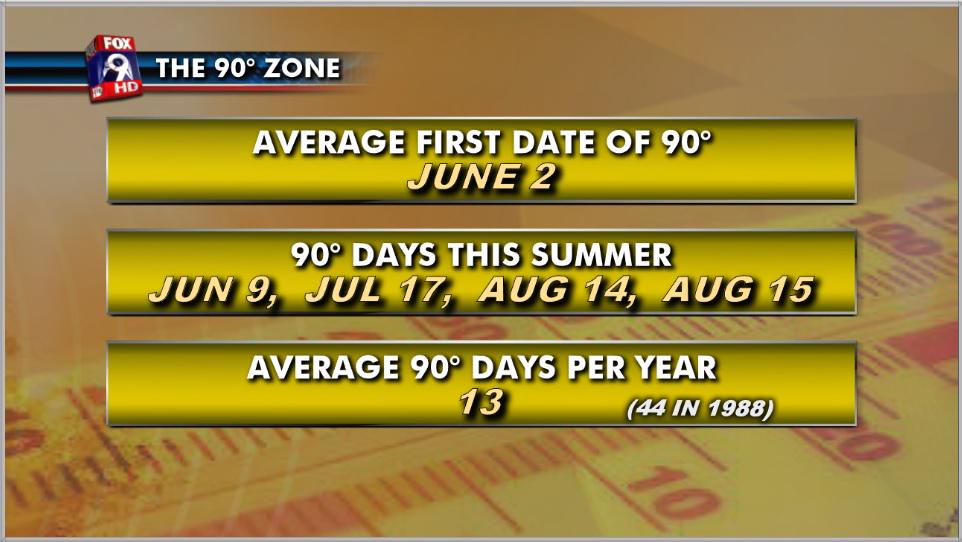 The hottest day was on August 14th when we hit 94°. Oddly enough, it was just 12 days later when we hit our lowest temperature of 51°.
coolest temperature of 51° on August 26th.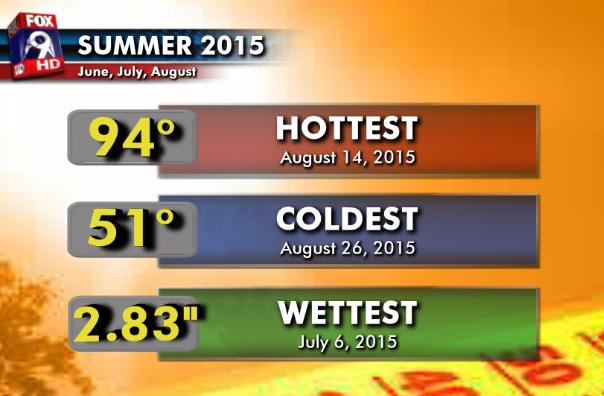 When you average it all out we had an average summer temperature of 71.3°, just a third of a degree above the average of 71°.
NOT SO WET

NOT SO WET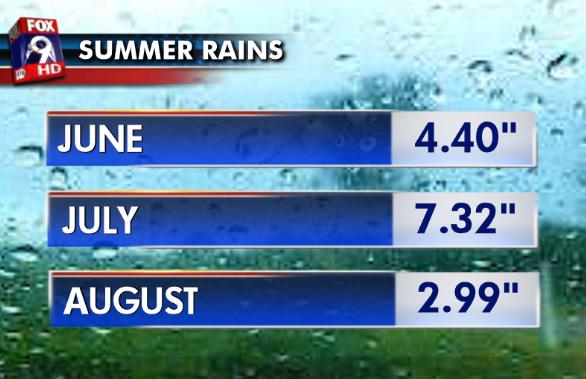 12.6", that is the average amount of rainfall expected to fall during the months of June, July and August here in the Twin Cities. The last three months we accumulated 14.71" in the rain gauge. This amounts to only 17% above our average. Although we did not set the record books on fire with rain this summer, we did manage to have the 7th wettest July ever with a whopping 7.32" of rain.

PRETTY CLOSE TO AVERAGE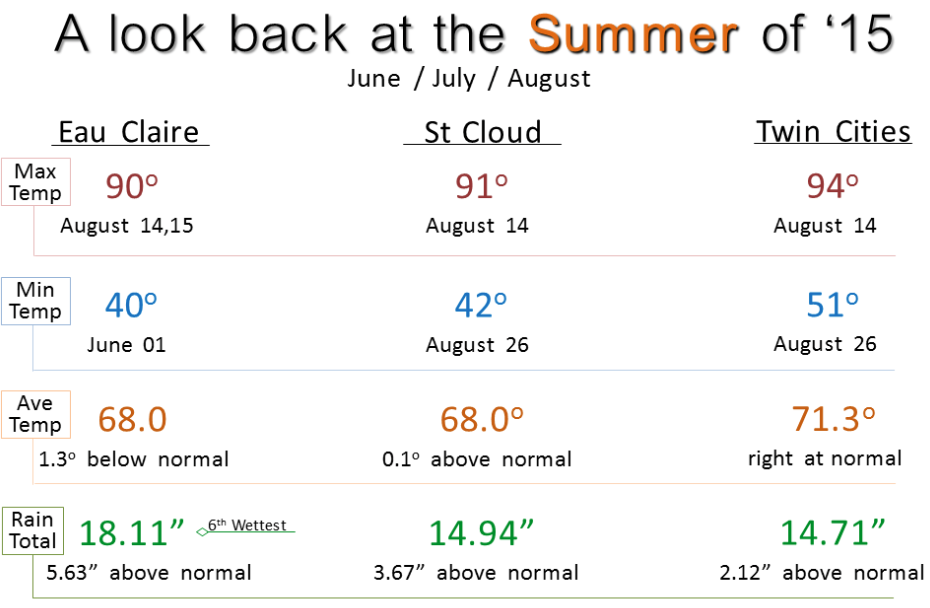 When it is all said and done, we had a pretty average meteorological summer here in the Twin Cities. In my humble opinion, with the weather extremes that we are known for here in Minnesota, an average summer is not so bad.