Man fatally shot in the head by Plymouth police at Arby's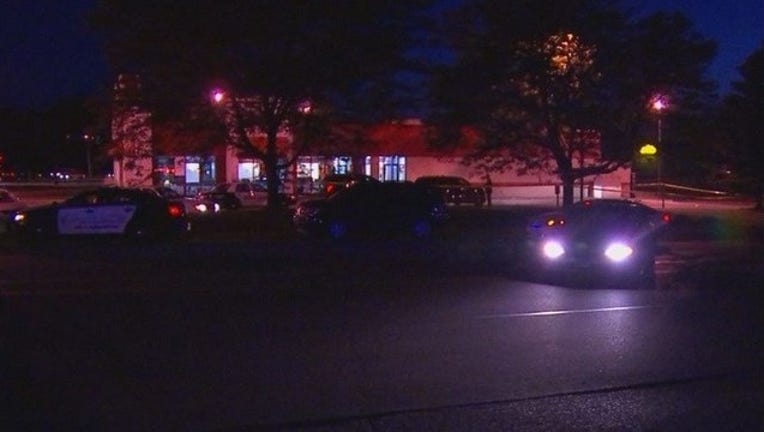 article
The Hennepin County medical examiner's office said the 31-year-old man fatally shot by a Plymouth police officer at Arby's on Thursday night had been shot in the head.
Plymouth police identified officer Amy Therkelsen, a seven-year veteran of the Plymouth Police Department shot Plymouth, Minn. man Derek Ray Wolfsteller, who was identified by the medical examiner's office on Sunday. Police listed Officer Christopher Hendrickson as witness.
Police said Officer Therkelsen responded to a 911 call of a disturbance at the Arby's, on 10205 6th Avenue North in Plymouth on July 23 around 8:20 p.m. While en route, Therkelsen was told the man had a weapon and was inside of the restaurant. When the officer arrived, two individuals were attempting to subdue Wolfsteller and when he didn't follow police commands, she deployed her Taser, which "proved ineffective," police said.
Police said Wolfsteller tried to remove the gun from her holster as the two fought, but she gained control of it and fatally shot him in the head. Officer Hendrickson arrived just before the shooting occurred.
Officer Therkelsen sustained minor injuries in the fight that did not require treatment. No one else in the restaurant was injured during the incident.
DPS-BCA agents and crime scene personnel are conducting the investigation with assistance from the Plymouth Police Department and the Hennepin County Sheriff's Office. Both officers are on standard administrative leave.
Once the investigation is complete, Bureau of Criminal Apprehension will turn its findings over to the Hennepin County Attorney's Office for review.
Statement from Arby's Restaurant Group, Inc.
"We are aware of the unfortunate incident last night at our restaurant in Plymouth. We are still gathering information at this point, however, we are grateful that no Arby's team members or managers were injured.  We're in the process of arranging counseling for them, if desired. The restaurant re-opened at 11:30 a.m. today following a Hazmat crew's clean-up of the crime scene. It's our understanding that the police investigation is ongoing, so we'll continue to cooperate with them as much as possible."