Man charged with murder in connection with Anoka County heroin overdose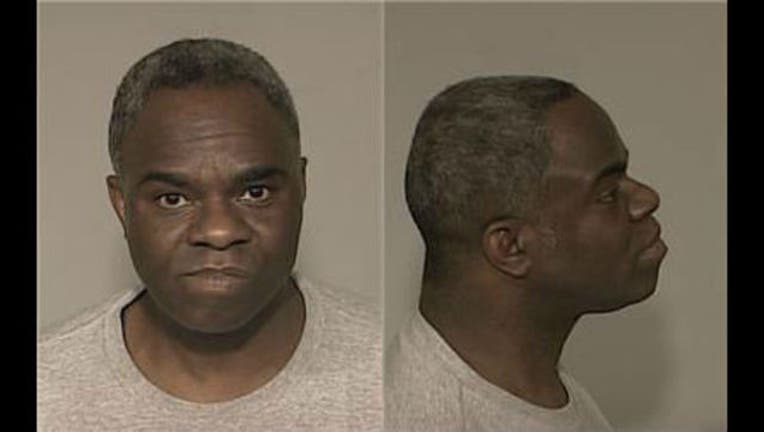 article
A man had been charged with third-degree murder in connection with a heroin overdose death in a Columbia Heights apartment building last November 24.
James Francis, a 53-year-old Minneapolis resident, was allegedly the dealer who provided the heroin that claimed the life of a 25-year-old man identified in Anoka County documents as "NJA."
NJA was found dead by his roommate. The roommate later told police NJA "had snorted a line of heroin the night before and had been shaking extensively," according to a criminal complaint.
NJA's girlfriend -- she was also charged with third-degree murder, but is on the lam as this is published, and Anoka County authorities don't want her name published because they're concerned that might prompt her to leave town -- told police she was at NJA's apartment the night before and had observed him shaking due to what she thought were withdrawals from heavy alcohol use.
Though NJA usually injected heroin, his girlfriend said that because of his shakes, she cut up a line of heroin for him and held a straw to his nose so he could snort it.
Hours later, NJA was found hunched over the bathtub with purple lips and no pulse. A toxicology report concluded he died from an overdose of a combination of ethanol, heroin, and methadone.
NJA's girlfriend told police she got the heroin from Francis the day before the overdose. Under subsequent questioning by authorities, Francis admitted to being a heroin dealer with about 10 regular customers, including NJA's girlfriend.
Francis said he "always tells his customers to be very careful that they don't use too much because of the strength of the heroin that he provides."
Asked how often Anoka County prosecutors file murder charges in connection with overdose deaths, attorney's office spokesperson Leah Palmer tells Fox 9, "In this particular case there is a set of circumstances that make these defendants particularly culpable, [but] it's always on a case-by-case basis."
"I think anything we look at a dead body, we're trying to decide if someone is responsible," she adds.
Palmer adds while while the number of heroin overdoses in Anoka County have held relatively steady over the past three years, heroin "can be fatal, oftentimes it is fatal... more so than other drugs."
"Heroin is on our radar, is resulting in deaths, and we want our community to know that this is not something to be messed with," she adds.
While NJA's girlfriend remains on the loose, Francis is in custody with $200,000 bail. His next court appearance is scheduled for April 29.
-- Paul Blume contributed to this report