Mall of America holding vote for K9's new name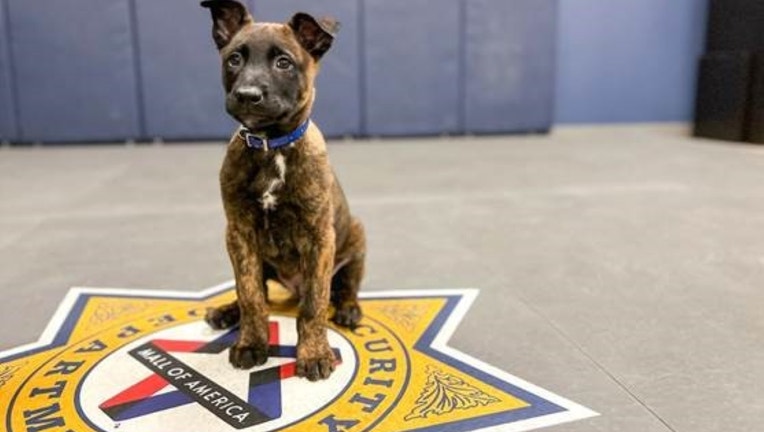 article
BLOOMINGTON, Minn. (FOX 9) - The Mall of America is asking for help to name its new K9 puppy, so it's asking people to vote for their favorite. 
The puppy, who was born in Kentucky, is part of the Bloomington megamall's growing K9 unit. He is an 8-week-old male Dutch Shepherd and Belgian Malinois mix. 
Earlier this week, the Mall of America asked people to submit ideas for the dog's name. Then on Friday, the mall revealed the new K9's name has been narrowed down to the following five options: 
Archie
Stanley
Dash
Ollie
Roscoe
People are asked to vote on social media for their favorite name. Voting ends Monday at 11:55 p.m. It's unclear when the mall will announce the winning name.
The soon-to-be-named pup will spend the next year training before hitting the mall with his colleagues.