Male contraception showed promise in study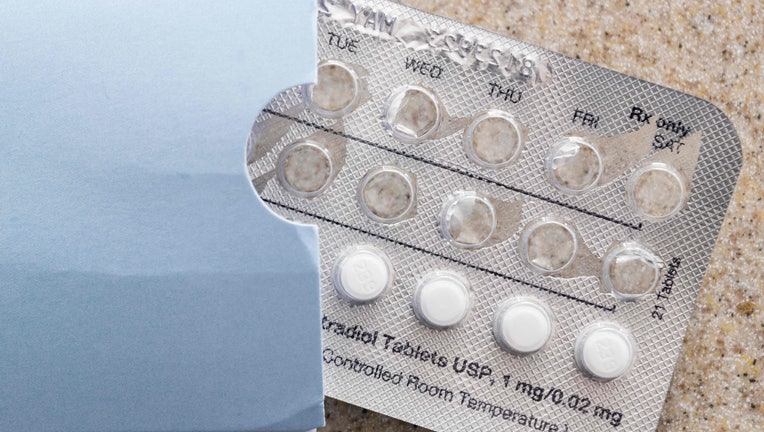 article
An experimental drug that temporarily stops sperm in their tracks could be a "game-changer" for contraception, a new study found.
The study, published in Nature Communications on Feb. 14, "demonstrates that an on-demand male contraceptive is possible," according to a news release from Weill Cornell Medicine. Dr. Jochen Buck and Dr. Lonny Levin, professors of pharmacology at Weill Cornell Medicine, developed the sperm inhibitor together.
To date, the only options for male contraceptives are vasectomies and condoms, which doctors say have existed for about 2,000 years. Levin said research on male oral contraceptives has stalled, in part because contraceptives for men must meet much higher standards for safety and side effects.
"Because men don't bear the risks associated with carrying a pregnancy, the field assumes men will have a low tolerance for potential contraceptive side effects," the release states.
READ MORE: Surge in demand for vasectomies following abortions bans prompts clinics to offer free procedure
The study showed that a single dose of a sAC inhibitor called TDI-11861 immobilized mice sperm for up to two and half hours — and the effects persisted in the female reproductive tract after mating. After three hours, some sperm began regaining motility. After 24 hours, nearly all sperm recovered normal movement.
The mice that were given the sAC inhibitor showed normal mating behavior, but didn't impregnate any female mice in 52 mating attempts. Male mice who didn't take the inhibitor impregnated almost a third of their mates.
"Our inhibitor works within 30 minutes to an hour," Dr. Balbach said. "Every other experimental hormonal or nonhormonal male contraceptive takes weeks to bring sperm count down or render them unable to fertilize eggs."
READ MORE: New Alzheimer's drug: What to know as Leqembi hits the market
It typically takes weeks to reverse the effects of other male contraceptives in development, the doctors say, but since sAC inhibitors wear off within hours, "they could allow men to make day-to-day decisions about their fertility."
Researchers say the next step is repeating the experiments in a different preclinical model, which would pave the way for human clinical trials.
Dr. Levin said he hopes to walk into a pharmacy one day and hear a man request "the male pill."