Major insurers plan to drop two car models' coverage due to thefts: report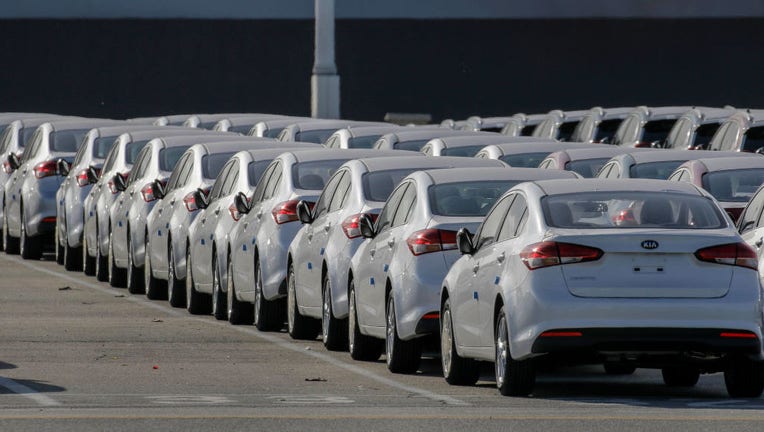 article
At least two major automotive insurers are refusing to protect certain Kia and Hyundai models because they lack anti-theft common in today's cars, according to reports.
Both State Farm and Progressive confirmed with CNN that they no longer write policies for some Kia and Hyundai models manufactured between 2015-2019.
In September 2022, the Insurance Institute for Highway Safety, or IHHS, and Highway Loss Data Institute reported that vehicle theft claims for 2015-19 Hyundai and Kia vehicles were nearly twice as common as the Dodge Charger SRT Hellcat.
HYUNDAI, KIA OWNERS FACE THREAT OF THEFT DUE TO SOCIAL MEDIA CHALLENGE
"Car theft spiked during the pandemic," HLDI Senior Vice President Matt Moore said in the report. "These numbers tell us that some vehicles may be targeted because they're fast or worth a lot of money, and others because they're easy to steal."
The report also noted that the Hyundai and Kia vehicles being stolen lack electronic mobilizers that can hinder a thief's ability to steal a car from just breaking into the car and bypassing the ignition. Once immobilizers were added to the cars, Moore said, vehicle thefts of Kias and Hyundais "plunged."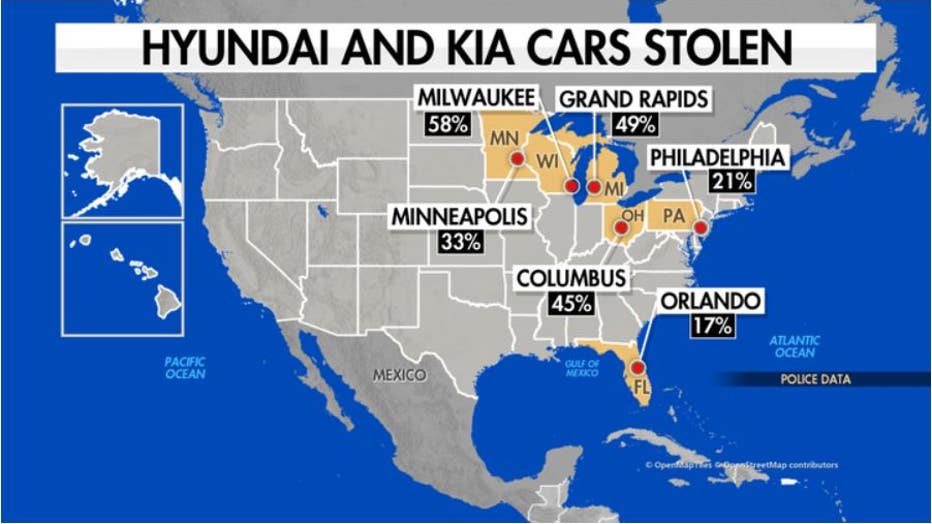 Cities like Minneapolis have seen a decline in violent crime, but a rise in auto theft over the last year, something police say is directly correlated to this social media challenge. (FOX NEWS / Fox News)
The report also notes that immobilizers were standard in 26 percent of Kia and Hyundai vehicle models in 2015, but standard in 96 percent of all other manufacturers.
HYUNDAIS AND KIAS STOLEN NEARLY TWICE AS OFTEN AS OTHER VEHICLES, NATIONAL STUDY FINDS
State Farm and Progressive did not immediately respond to inquiries seeking additional information about the claims.
In a statement to CNN, State Farm confirmed the temporary halting of writing insurance policies in some states for some Kia and Hyundai model years and trim levels.
Progressive also confirmed with CNN that they were making changes. In some areas, Progressive is increasing rates and limiting the sale of new insurance policies for those who have Kias and Hyundais that fit within the slot of vehicles that are at substantial risk.
Kia and Hyundai vehicle thefts are up as much as 300% over the past two years in some cities.
VIDEO CATCHES GROUP OF TEENS CRASH STOLEN KIA, TAKE OFF RUNNING ON MINNESOTA HIGHWAY 
Videos posted on social media show people how to start the vehicles without keys, but instead with the tip of a phone charger or USB cable, and the trend has prompted juveniles across the U.S. to try and steal Kia and Hyundai vehicles to go for a joyride.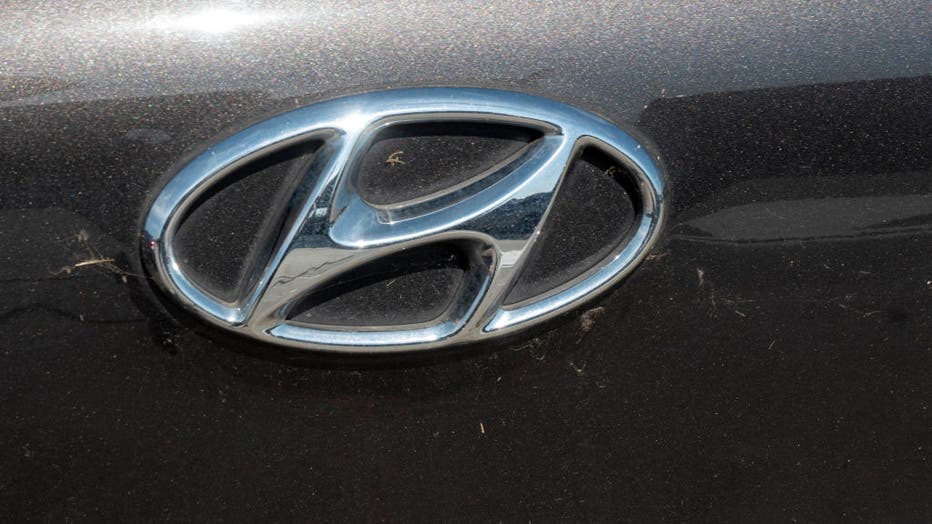 FILE - Logo of Hyundai Motor Company on Oct. 28, 2022 (Photo Illustration by Nicolas Economou/NurPhoto via Getty Images)
The manufacturers are working through the thefts, with Hyundai offering steering wheel locks through municipalities like Clearwater, Florida. 
Another fix making the rounds was created by the Suntrup Automotive Group in St. Louis, Missouri, involving a redesigned off-the-shelf Bluetooth switch that could be hardwired to the car to immobilize the ignition.