Lunar New Year mass shooting: What's known about suspected gunman Huu Can Tran
Authorities believe 72-year-old Huu Can Tran was the man who killed 10 people and wounded 10 others at a Lunar New Year celebration in Monterey Park, Calif., Saturday night.
Los Angeles County Sheriff Robert Luna said Tran was found dead from a self-inflicted gunshot wound after finding his body inside a white van. They also recovered a handgun from the vehicle. 
He also said that 20 to 30 minutes after the shooting at the Star Ballroom Dance Studio in Monterey Park late Saturday - which left five women and five men dead and another 10 people injured - a man with a gun entered the Lai Lai Ballroom in nearby Alhambra. Police believe the two events are connected. 
Luna said that a "male Asian suspect" entered the Alhambra club with a "firearm" and that people wrestled the gun away from him before he fled. Investigators were interested in a white cargo van that was seen in the area, and police have the gun from Alhambra.
By midday, police had surrounded a white van in a parking lot in Torrance, California, about 30 miles from the mass shooting in Monterey Park. Luna described it as a barricaded situation that could "possibly" include the suspect. 
FOX 11 reports that a man's body was found in the driver's seat of the white van.
The Sheriff's Department released images of the suspected gunman. He was described as an Asian man between 30 and 50 years old, 5 feet 10 inches tall, weighing 150 pounds, and last seen wearing a black leather jacket, beanie, and glasses.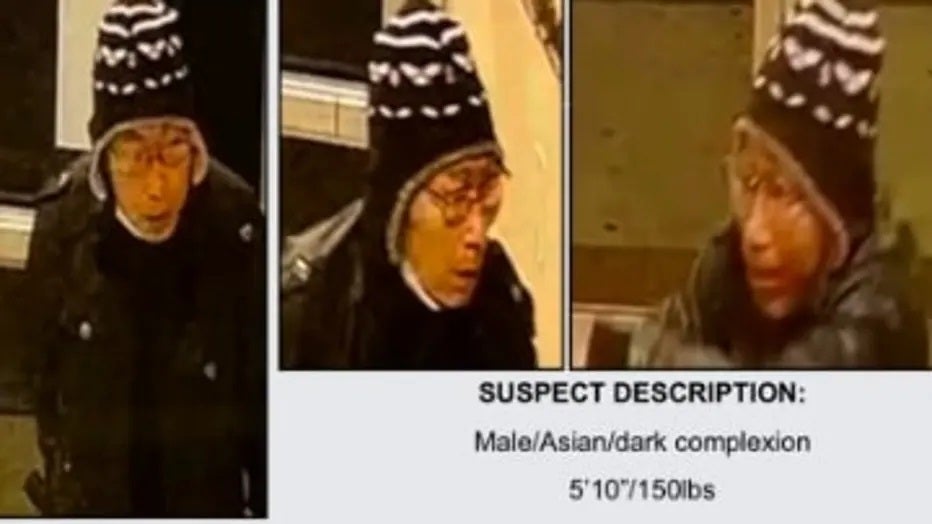 Image: Los Angeles County Sheriff Department
Authorities are also still working to determine a motive for the shooting – if it was possibly a hate crime or domestic violence.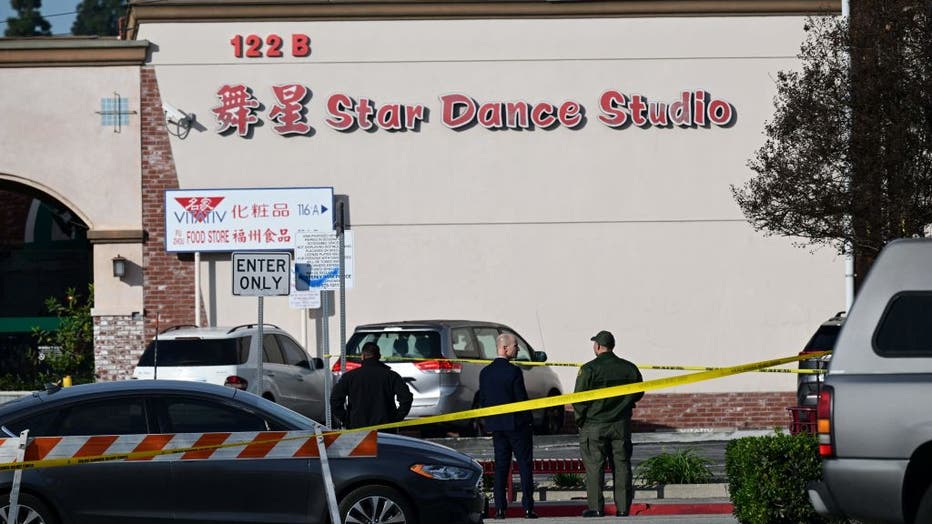 Investigators work at the scene of a mass shooting in Monterey Park, California, on January 22, 2023. (Photo by Robyn Beck/AFP via Getty Images)
The gunman opened fire around 10:30 p.m. local time during the Lunar New Year celebration in Monterey Park, which is one of California's largest and had attracted tens of thousands throughout the day Saturday.
Authorities said 10 people were hospitalized in various conditions.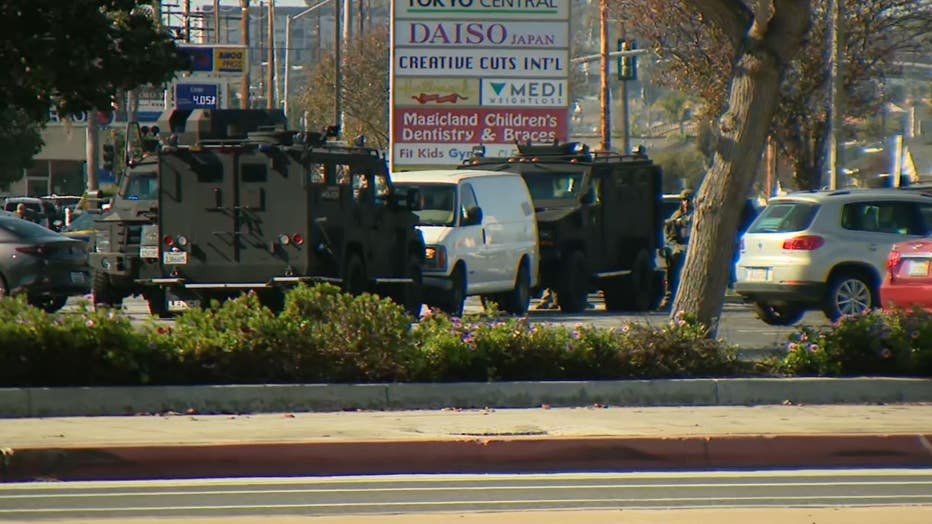 Identities of the victims have not yet been given.
This story was reported from Los Angeles.