Lois Riess' son speaks publicly about mom for 1st time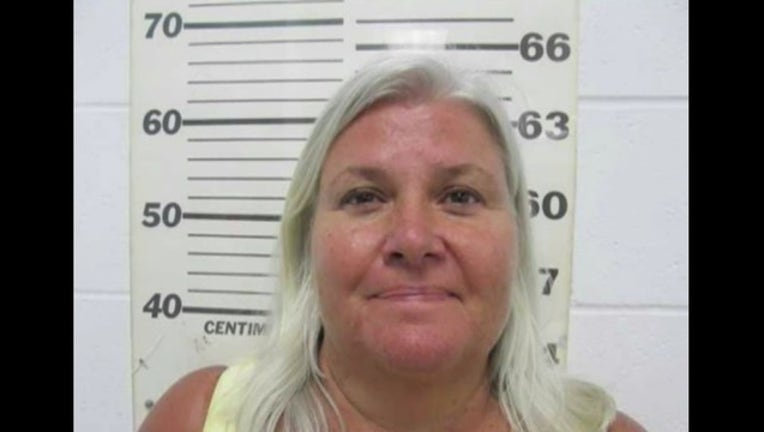 article
(KMSP) - The son of Lois Riess, the Minnesota woman accused of killing her husband in Minnesota and a woman who looked like her in Florida, is speaking publicly about his mother for the first time. 
Braden Riess, 30, gave an interview to Inside Edition, set to air Thursday at 3 p.m. A preview of the interview was posted on the program's website. 
Braden's father, David Riess, was found shot to death in the couple's home in Blooming Prairie, Minnesota on March 23. Authorities found the body of Pamela Hutchinson, 59, more than two weeks later in a condo in Fort Myers Beach Florida. 
U.S. Marshals arrested Lois Riess, dubbed "Losing Streak Lois" for her gambling addiction, in South Padre Island, Texas on April 19 after a tipster recognized her at a local restaurant. She had been driving Hutchinson's car and using her ID and credit cards. 
It's unbelievable," Braden told Inside Edition. "I just can't wrap my head around it. My mom was a good lady." 
Lois Riess is in court in Florida on Thursday charged with second-degree murder, grand theft, grand theft auto and criminal use of personal identification in Hutchinson's murder. 
She is also charged with theft for illegally withdrawing $11,000 from her husband's personal bank accounts. Investigators say she cashed the stolen and forged checks on the day of the murder and then spent most of the day gambling at the Diamond Jo Casino in Glenville before making her way to Florida. 
Braden said his mother "had her own demons lately" and had developed a gambling addiction in the last few years. The events of last few weeks were a "mental breakdown," he said. 
"Just something happened in her brain that made her snap," Braden said.