Judge Barnette is sworn in as Minneapolis Community Safety Commissioner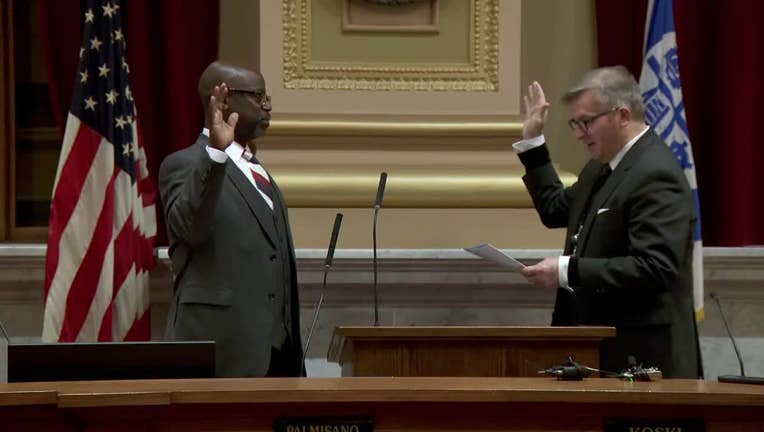 article
MINNEAPOLIS (FOX 9) - Monday morning Hennepin County Judge Toddrick Barnette was sworn in as the next Community Safety Commissioner for the City of Minneapolis.
The Minneapolis City Council voted 12-1 on Oct. 19 to approve Barnette for the position, his new role will be coordinating the city's police, fire and emergency response departments. 
Minneapolis Mayor Jacob Frey nominated Barnette last month to a four-year term that will end in January 2026.
Barnette previously told FOX 9's Paul Blume during a one-on-one interview that he is excited about the challenge, acknowledging there will be a lot of politics and plenty of scrutiny as the highest-paid public employee in Minneapolis. 
Barnette says staffing police and 911 are his main priorities. 
A graduate of the University of Minnesota, Barnette was first appointed a Chief Judge of the Fourth Judicial District in Hennepin County on Feb. 6, 2006. He was elected in 2008, 2014 and 2020.