Joran van der Sloot admits to killing Natalee Holloway, pleads guilty to extorting her mom
BIRMINGHAM, Ala. - Natalee Holloway was beaten to death on a beach in Aruba and her body pushed out to sea after refusing the advances of the chief suspect in the 2005 killing, who admitted to the murder before pleading guilty Wednesday to extorting money from the missing teen's mother.
Although Joran van der Sloot isn't charged in Holloway's death, his confession may finally resolve a case that has captivated the public's attention for nearly two decades, spawning extensive news coverage, books, movies and podcasts.
"As far as I'm concerned, it's over," Beth Holloway, Natalee's mother, told reporters outside the federal courthouse in Alabama. "Joran van der Sloot is no longer the suspect and my daughter's murder. He is a killer."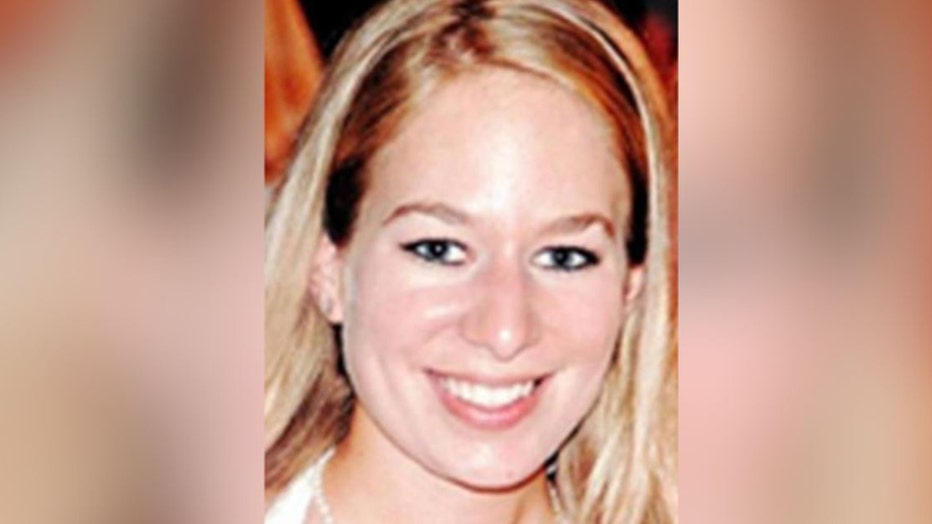 Natalee Holloway was last seen alive in Aruba while on a Mountain Brook high school senior trip. (Federal Bureau of Investigation)
Natalee Holloway went missing during a high school graduation trip with classmates. She was last seen on May 30, 2005, leaving a bar with van der Sloot, a Dutch citizen and student at an international school on the Caribbean island where he grew up. He was questioned in the disappearance but never prosecuted. A judge declared Holloway dead, but her body was never found.
Van der Sloot, now 36, pleaded guilty to the extortion and fraud charges in exchange for a 20-year sentence. That prison term will run concurrently with a 28-year sentence he's serving in Peru for killing Stephany Flores in 2010.
U.S. Judge Anna Manasco said the details of his confession factored into her sentencing decision.
"You have brutally murdered — in separate instances years apart — two young women who refused your sexual advances," she said.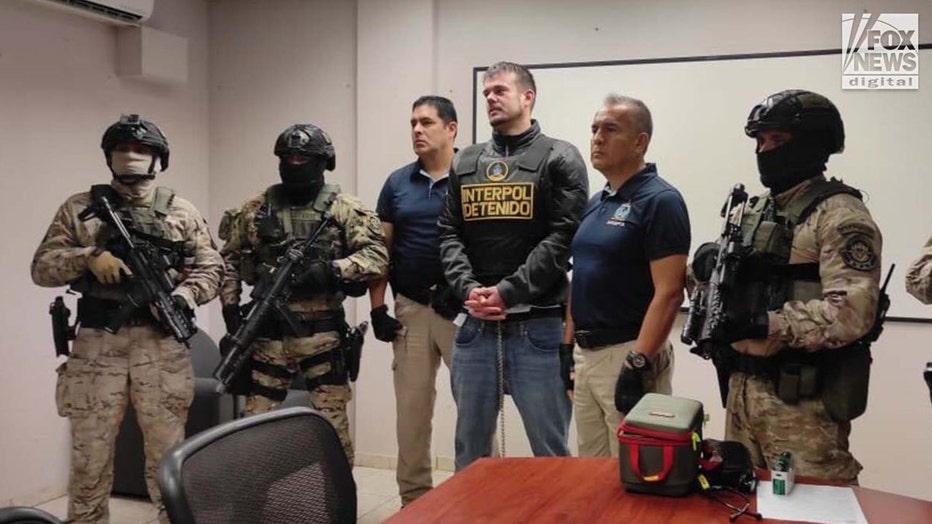 Joran van der Sloot is shown at Peru airport with authorities before heading to the United States. (Col. Carlos López Aeda for Fox News Digital)
Shackled and wearing an orange jail uniform, van der Sloot told the crowded courtroom he hoped the confession provides closure.
"I would like the chance to apologize to the Holloway family, my own family," he said, later adding, "I am no longer the person I was back then."
The judge said the plea deal required van der Sloot to provide all the information he knew about Natalie Holloway's disappearance, allow her parents to hear in "real time" his discussion with law enforcement, and take a polygraph test.
After the hearing, Beth Holloway told reporters she was "absolutely confident" that they finally got the truth from van der Sloot after years of lies.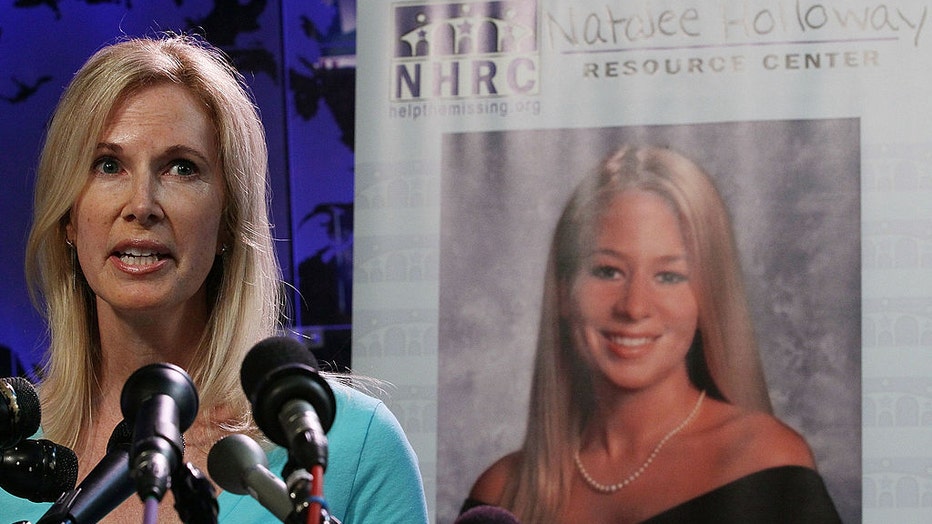 FILE-Beth Holloway participates in the launch of the Natalee Holloway Resource Center on June 8, 2010 in Washington, D.C. (Photo by Mark Wilson/Getty Images)
Court documents offer a transcript of his confession.
In an interview conducted by his attorney, he says he and Holloway were lying on the beach kissing. She started to resist, but he kept touching her, so she kneed him between the legs. He stood up and kicked her "extremely hard" in the face while she was still lying down.
At that point, he said, she was "unconscious, possibly even uh, even dead, but definitely unconscious." He said he picked up a nearby cinderblock and brought it down on her face.
Frightened and unsure what to do, he said he dragged her body until he was knee-deep in the waves, then pushed her out to sea.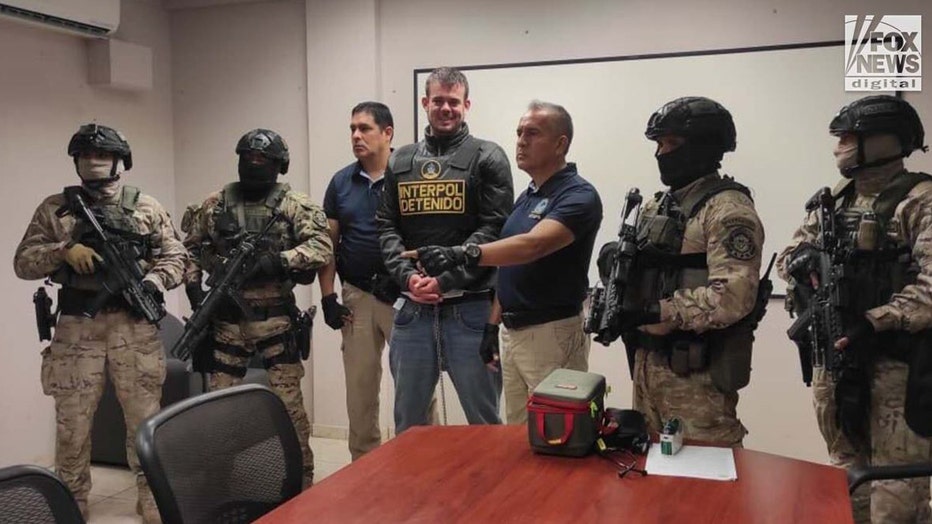 FILE-Joran van der Sloot is shown at Peru airport with authorities before heading to the United States. (Col. Carlos López Aeda for Fox News Digital)
The Holloway family has long sought answers about the disappearance, and van der Sloot has given different accounts over the years, at one point saying Holloway was buried in gravel under the foundation of a house but later admitting that was untrue.
Five years after the killing, an FBI sting recorded the extortion attempt in which van der Sloot asked for $250,000 from Beth Holloway to reveal the location of her daughter's remains. He agreed to accept $25,000 to disclose the location, and asked for the other $225,000 once the remains were recovered.
Van der Sloot chose "greed over Beth Holloway's grief," prosecutor Lloyd Peeples told the judge Wednesday.
Van der Sloot moved from Aruba to Peru before he could be arrested in the extortion case. The government of Peru agreed to temporarily extradite him to face trial on the extortion charge, and he will return to Peruvian custody after his case is concluded.
While giving her impact statement Wednesday, Beth Holloway turned to stare directly at her daughter's killer, sitting just a few feet away in court.
"You look like hell, Joran," she said.