Its been a dry October with only a third of an inch of rain so far. October is not really our wettest month, we only see and average of 2.43". The 1/3 of an inch that filled the rain guage at Minneapolis-St. Paul International fell on Thursday morning, October 8th, putting us in a deficit of 1.17" for the month.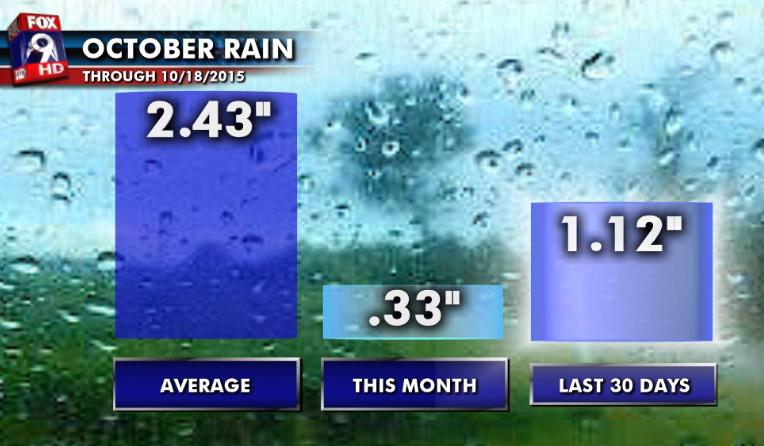 The drought monitor is showing some parts of the state drying out over the last 30 days. However, we are still in good shape with only a moderate drought for a very small portion of Northwestern Minnesota. The farmers have harvested and we are preparing to hunker down for winter, so the dry situation is not putting the pressure on too many of us here in the Upper Midwest.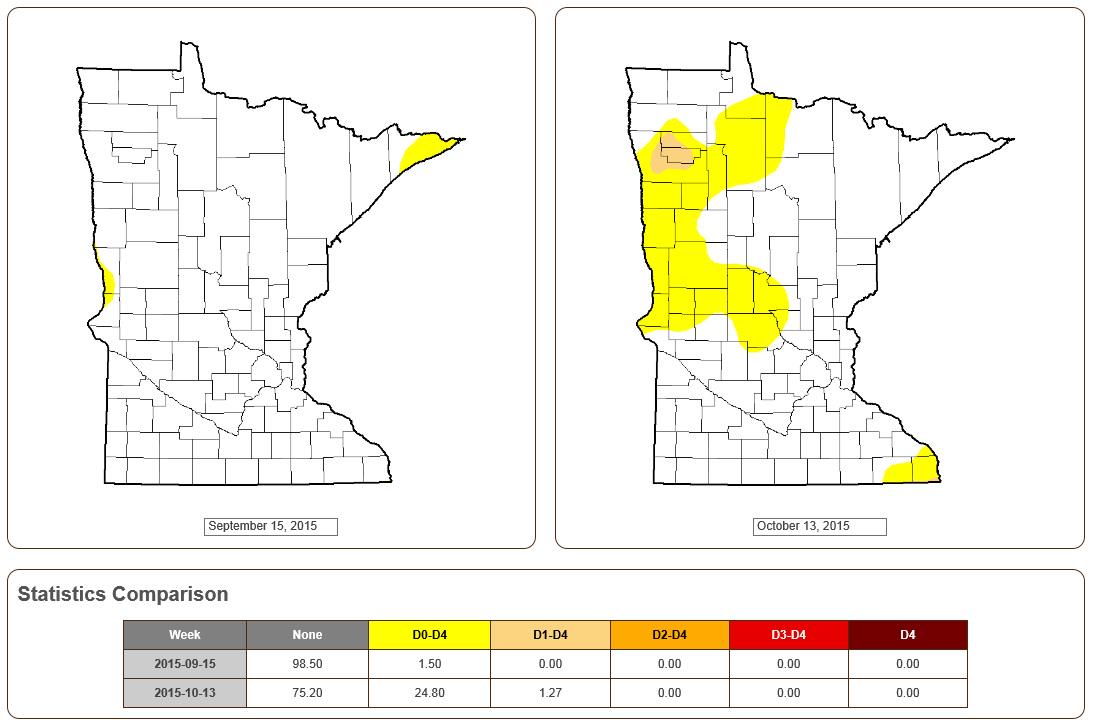 In fact, in strong El Nino years, we can expect to see milder temperatures and below average precipitation. Its now a game of wait and see, as far as our dry stretch is concerned.