Intoxicated Florida woman, 81, kicks officer in groin during arrest, police say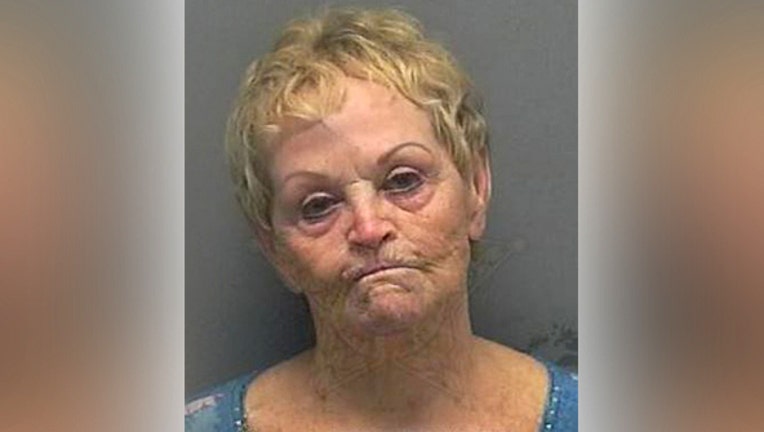 article
CAPE CORAL, Fla. - An 81-year-old woman kicked a police officer "full force" in the groin while she was being arrested at a Florida restaurant, according to a release from the Cape Coral Police Department. 
Officers responded to the Fathoms Restaurant & Bar in Cape Coral for a "disturbance in progress" at 9:07 p.m. on Jan. 24. 
When officers arrived and made contact with Clarella Nelson Potter, police said she was "visibly intoxicated." Potter was also combative with restaurant employees and tried to punch them, according to police. 
RELATED: Police in Florida looking for 'pooping perpetrator'
Cape Coral police said Potter wasn't cooperative with officers as they tried to find a relative to take her home.
Potter was also in an "intoxicated rage" when she grabbed one of the officers by the back of the neck. According to police, she started slapping officers' hands as they escorted her to another area of the restaurant.
The woman didn't want to provide her identification, and police said she became "belligerent" and was "screaming profanities" in the restaurant.
RELATED: Florida Man 2022: The bizarre arrests made this year by law enforcement
Authorities said while Potter was getting handcuffed, she started kicking officers, hitting one with "full force" in the groin.
While Potter was heading to jail, she allegedly said she would "kill" the officer once her handcuffs were removed, according to police.
Potter is charged with disorderly conduct, three counts of battery of a law enforcement officer and intimidation in the form of threatening death or seriously body harm to a law enforcement officer, Cape Coral police said.
This story was reported from Washington, D.C.