Ice rinks finally open in Twin Cities after being delayed by warm December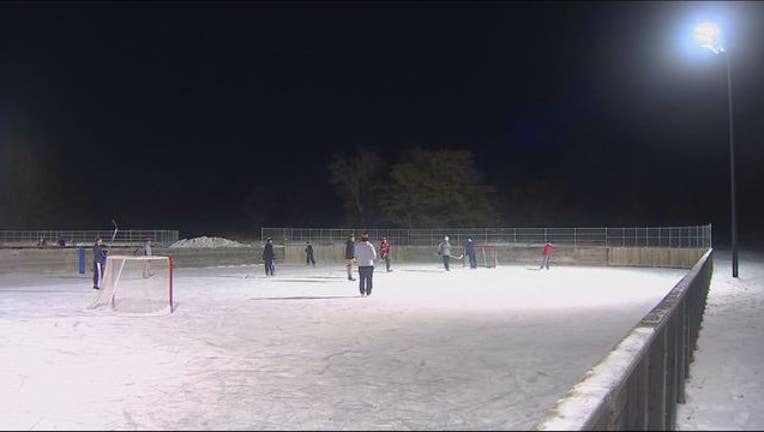 article
ANDOVER, Minn. (KMSP) - After a mild start to the winter, outdoor ice rinks around the Twin Cities metro are finally starting to open up weeks behind schedule and many people who love winter couldn't be happier.

Stephanie Mechels rang in the New Year with a pickup hockey game with her kids and boyfriend at the Sunshine Park skating rink in Andover, Minn.

"[I'm] extremely excited. I've been waiting all winter. This is something I look forward to every year. It's the best kind of hockey,"
With Minnesota's unseasonably warm December, many communities had to put plans to open their outdoor hockey rinks on ice. Some rinks remain closed until the ice is thick enough for skaters.
So the only activity at the rink at Staring Lake in Eden Prairie is on a makeshift sledding hill. Park officials are hoping the rink will be open by next weekend.
"It's been a little bit of a bummer. We like to get out here a little earlier than we have this year but we'll make the best of it," Bill Kruse, an Eden Prairie resident said.
But for hockey mom Mechels, any chance to be on the ice with her family is worth the wait.
"I hope it opens up a little earlier next year. I hope we have better weather, colder. I feel bad saying it, but this is what I look forward to doing every year."