House-rattling rumble linked to explosion at ATK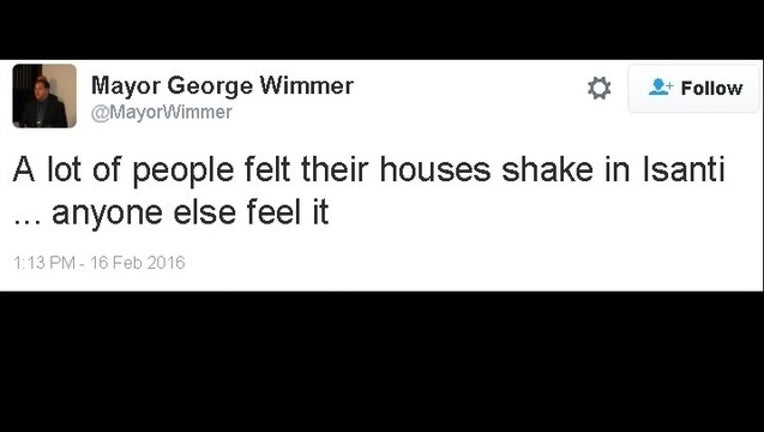 article
ISANTI, Minn. (KMSP) - Anyone else feel that rumble? That was the question posted to Facebook by Isanti Mayor George Wimmer early Tuesday afternoon. Mayor Wimmer's post was met with more than 100 responses from people all over Isanti County and Anoka County who felt their homes shake for just a few seconds.
Fox 9 went looking for answers, and within the hour the Anoka County sheriff's office confirmed that ATK had an explosive device go off at its testing grounds just west of St. Francis, Minn.
"There are no emergency situations pertaining to this explosion that was heard," the sheriff's office said. "Contact was made with Anoka County sheriff's office and they advised that ATK testing grounds had an explosive device go off accidentally. They do test these devices there, this time it was an accidental discharge. No police or EMS were needed."
Orbital ATK designs and manufactures weapon systems and rocket propulsion systems for the military and systems for the space and aviation industries. They confirmed to Fox 9 the explosion was a planned detonation of weapons the government no longer needs. In this case they were burning of propellant off mortars.