Homicide victim's cousin calls for more police in debate over safety at St. Paul schools
ST. PAUL, Minn. (FOX 9) - A member of Devin Scott's family is weighing in on how St. Paul schools should keep kids safer.
Scott was stabbed to death at Harding High School earlier this month, which is part of what prompted a school board listening session Tuesday night.
Just about everyone agreed the schools need to do better at protecting kids, but how they do it is a matter of much disagreement.
Harding High School shut down for a week after Devin Scott's death.
Now that he's laid to rest, his cousin says the family is ready to make noise about security failures leading up to his death.
"I buried a cousin the other day because, you know, people failed to step up and make the proper adjustments or the changes that we needed to keep our kids safe," said Henry Scott.
He says students are less likely to commit acts of violence when police are in their schools.
His voice was one of dozens challenging the school board to make schools safer, so kids can learn in peace.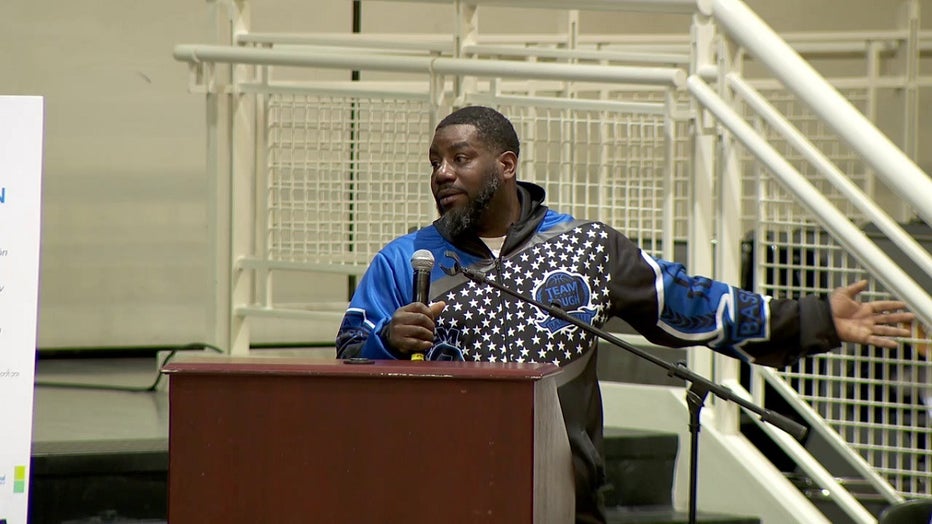 Some of them pointed to a large shortage in counselors and restrictions on student discipline.
Others asked the board to stay the course it set when it removed school resource police officers in 2020 shortly after a Minneapolis police officer murdered George Floyd.
They say police don't make kids from minority groups any safer.
But a good number sided with Henry Scott.
"Our schools are ridiculous places of violence that should never happen," said the mother of a St. Paul Public Schools ninth grader. "Kids have a right to learn and to be safe. And they do not feel safe."
"We cannot only be reactionary," said a St. Paul elementary school teacher. "The decision to put SROs back in our schools was reactionary. Yia Xiong was just killed by St. Paul Police and seeing police officers in their schools is supposed to make our kids feel safer?"
The school board meets again in three weeks and they vowed to create more opportunities for community input in the coming weeks, but they don't have a timeline for any safety changes.